Great things happen with great data. 
We're AirDNA. This is our story. 
Who We Are
About AirDNA
AirDNA is the leading provider of data and analytics for the $140 billion dollar short-term rental industry.  We exist to empower hosts, investors, and businesses with the most accurate tools to succeed in the vacation rental space. 
Yet, we're far more than just a data provider.  We're firm believers that data isn't the destination — it's a starting point. That's why we've designed our suite of products with our customers' solutions in mind. 
Whether you're looking to find your next investment, optimize your listings, or research market-wide trends, AirDNA is here to help.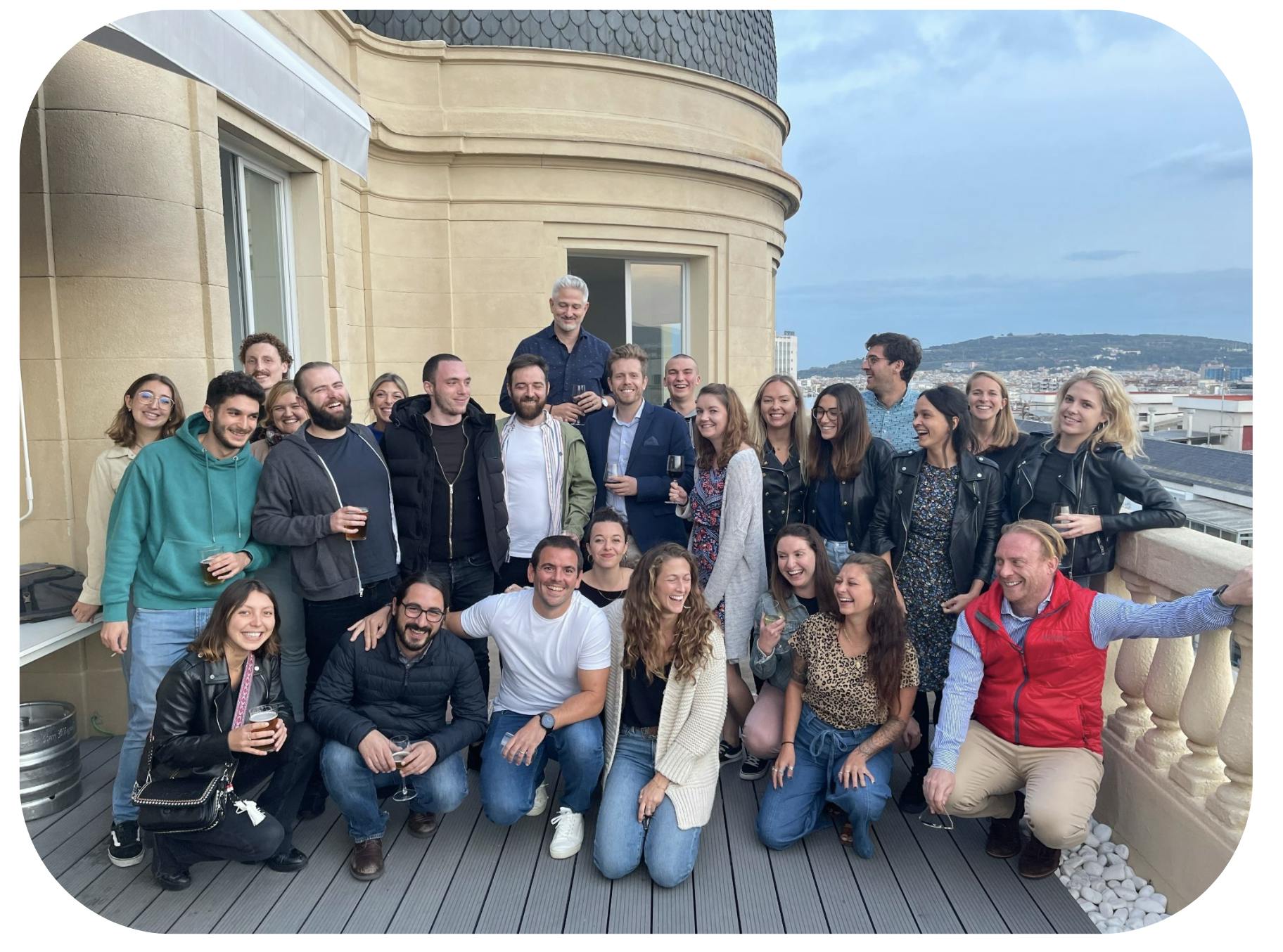 Our Backstory
From Garage to Global Footprint
AirDNA's CEO and co-founder Scott Shatford got his short-term rental start like many others in the early days of Airbnb. He decided to list his apartment last minute before leaving on vacation, and it ended up covering the rent handily. Fast-forward 6 months, and he had scaled his operation into a successful multi-unit short-term rental business in Southern California. 
But Scott realized that for the most part, he was flying blind. He had zero intel on what his competitors were doing and whether or not he was leaving money on the table. 
Within 2 years, Scott had developed a method to track the short-term rental performance of every listing on Airbnb. Those machine-learning algorithms would go on to power the insights and analytics behind MarketMinder and AirDNA's enterprise solutions. 
How it Works
The Science Behind AirDNA
AirDNA tracks the daily performance of over 10 million properties on Airbnb and Vrbo in 120,000 global markets. We also collect data from a growing library of over 1 million partner properties. This unique combination of scraped and source data makes our solutions the most accurate and comprehensive in the world. 

AirDNA has developed advanced artificial intelligence and machine learning technology that allows us to accurately track and forecast the revenue potential of any property in the world. For more information on our data methodology, click here. For information on our data accuracy, click here.
Team
Leadership Team
Our leadership team has been empowering our customers to more strategically price, optimize, and invest in short-term vacation rental properties since 2015.
Scott Shatford
Founder & CEO
Scott is an Airbnb pro, author, vocal advocate and industry expert in short-term vacation rentals. Utilizing his 15 years of experience as a data analyst, Scott created AirDNA to empower entrepreneurs to make the most of the short-term rental market.
Tom Caton
Head of Finance
Tom brings global financial expertise to managing operations and finance at AirDNA. He has worked throughout Europe, Asia, and the U.S., sharing the insights that big data on short-term rentals can bring to the travel, hospitality and PropTech industries in emerging markets.
Mariah Howard-Porath
VP of Marketing
Mariah specializes in building distinctive brands and accelerating growth for companies with global footprints in both B2B and B2C industries. Throughout her career, she's developed diverse teams with an emphasis on creating collaborative cultures. Her extensive portfolio includes Adobe, Microsoft, Mattel, and many brands in travel, restaurants, and technology.
Andy Pai
VP of Engineering
Andy is a proven technology and product leader specializing in organizational empathetic leadership, data-driven products/platforms and business operations. He's had over 20 years experience in software and product development.
Zach Gropper
VP of Sales
As a consultant, entrepreneur, and commercial leader, Zach has enjoyed helping grow international businesses of all shapes and sizes for more than 20 years with a key focus on complex sales within professional services and technology sectors. He's passionate about innovation and disruption and helping salespeople and sales and marketing leaders embrace change and build high-performance teams.
Jamie Lane
VP of Research
Jamie Lane is Vice President of Research for AirDNA, a short-term rental data & analytics company.  He is responsible for data analysis, thought leadership, and leveraging advanced analytical techniques to provide new insights into short-term rental supply, demand, and pricing trends.   He has been published in academic and professional journals and regularly speaks at lodging industry forums.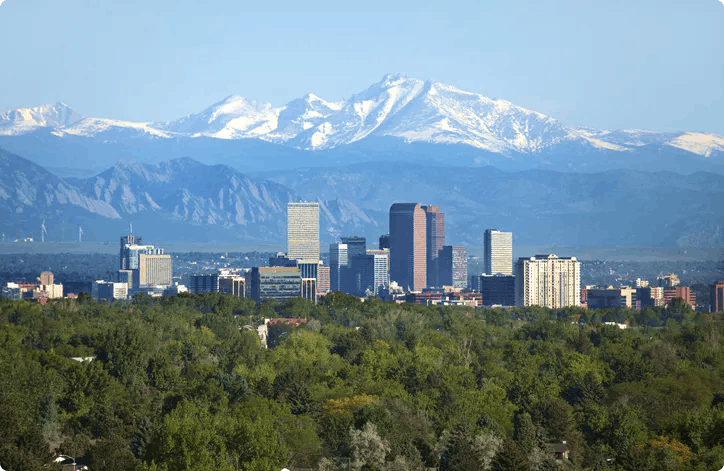 Corporate Headquarters
Denver, Colorado
California gave us our start,  but we quickly set up corporate headquarters in downtown Denver. When we're not busy educating the world on short-term rentals, you can find us outdoors, with our dogs, listening to live music at Red Rocks, or sipping some combination of barley and hops.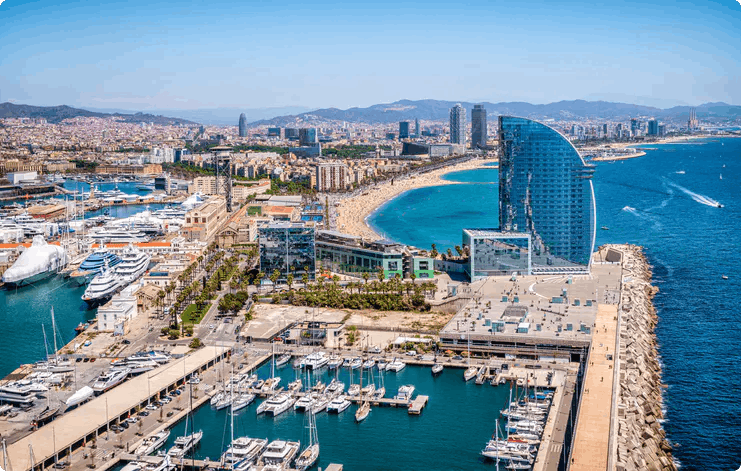 Sales & Customer Success
Barcelona, Spain
After a (not so) long brainstorm on where to establish our European headquarters, we landed in Barcelona. Our sales and customer success departments enjoy the Mediterranean climate from the office terrace, the friendly, international culture, and hitting the beach on the weekend.
Core Values
Our team is happy, hungry, and honest.
It's as simple as that.
Careers
Looking to join our team?
Visit our careers page to learn more about AirDNA and see current openings.
Join our team