Let's revolutionize the short-term rental industry together.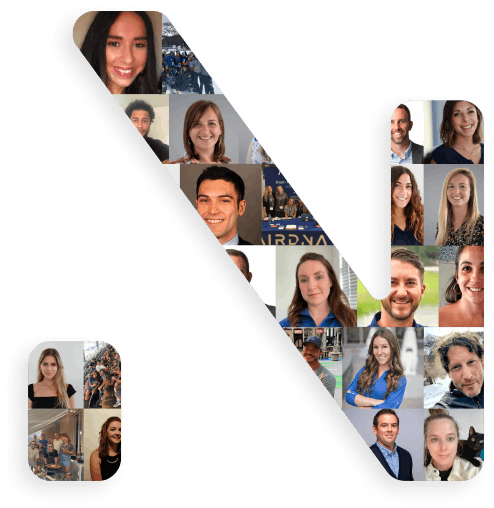 Company
What We Do
We're changing the vacation rental industry for the better. We help investors who are looking for the best places to invest, hosts who are looking to price strategically, and tourism professionals who need the data to set them apart.
Company
Why You Should Join Us
AirDNA is a 6-year old technology startup, we're a leading provider of data and insights for the $140 billion travel and lodging industry. We are bootstrapped, profitable, and taking the world by storm with a customer roster of prominent investment banks, hotels, hedge funds, real estate investors, and vacation professionals.

We're looking for data-obsessed self-starters who are passionate about tourism and short-term rentals.

Join our team of data enthusiasts and thought leaders as we become the go-to voice of authority on all things short-term rentals.
Core Values
Our team is happy, hungry, and honest. It's as simple as that.
Happy
We show up with a smile on our faces and are happy to support our team members
Hungry
We are never satisfied with the status quo and are always looking to deliver more value to our customers.
Honest
We have a strong feedback culture. Integrity is the backbone of our data, insights, and customer relationships
Team
Our Guiding Principles
We're a tight-knit group that cares about empowering the next generation of entrepreneurs. Life is never boring here — we're risk-takers, and each day is genuinely unique. And while productivity is key, work-life balance is an integral part of who we are.

• Customer Obsessed: Everything that we do is designed to create value for our customers and earn their trust.
• Take Action: Speed matters — we take calculated risks, learn, and iterate. Perfection is the enemy of progress.
• Act With Ownership: We own our decisions — hold your team to the same high standards that you set for yourself.
• Be Curious: Question the status quo. Understand the big picture, but will roll up your sleeves and get immerse in the details.
• Enjoy the Ride: We enjoy the work we do because we enjoy the company of those we do it with.