Boost your business with vacation rental data.
Businesses use AirDNA Enterprise Data to power every decision in the short-term rental market. Get in touch to learn why.
Our Products
Find the Right Product for Your Business Needs
The Property Performance Dashboard is our go-to dashboard for property managers. Rental managers use the dashboard to find the most profitable markets, acquire more listings, improve portfolio performance, and keep homeowners happy.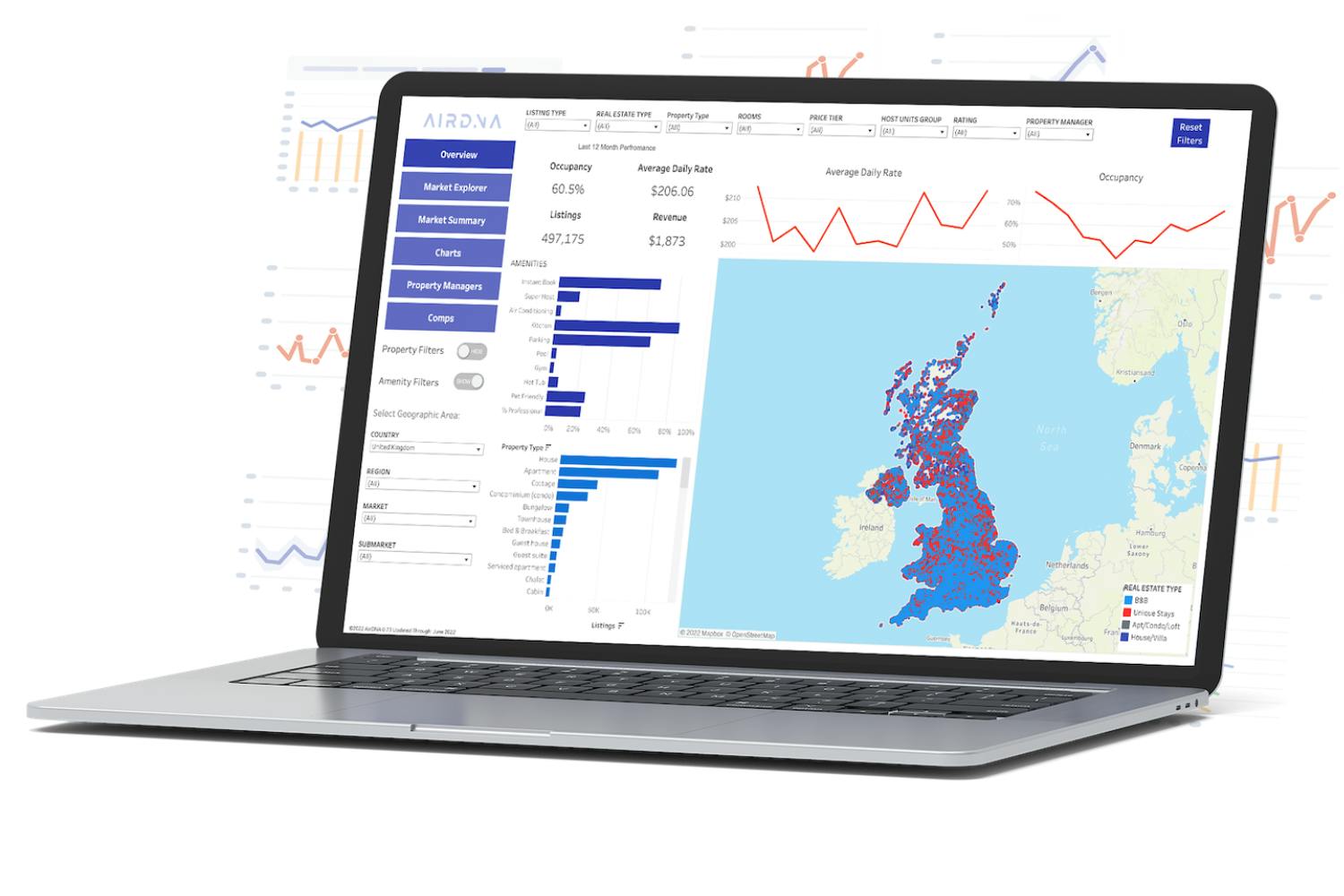 I'm spending a lot less time on dealing with clients every day and more time focusing on growth, optimization, and how to make the team more efficient.

In 8 months, we've almost doubled our portfolio size. We went from converting just 20% of homeowner leads to 75% today.

Investment properties that take our recommendations receive two times the annual gross booking revenue than comparable properties.

Discover Green Bay was continually asked questions about the area's short-term rental market — how many there are, how much they cost, etc. AirDNA provides us with solid data that now allows us to evaluate what is happening in our short-term rental market and answer questions with confidence.
Loading...