[Free Download]: Homeowner Check-In Template for Vacation Rental Managers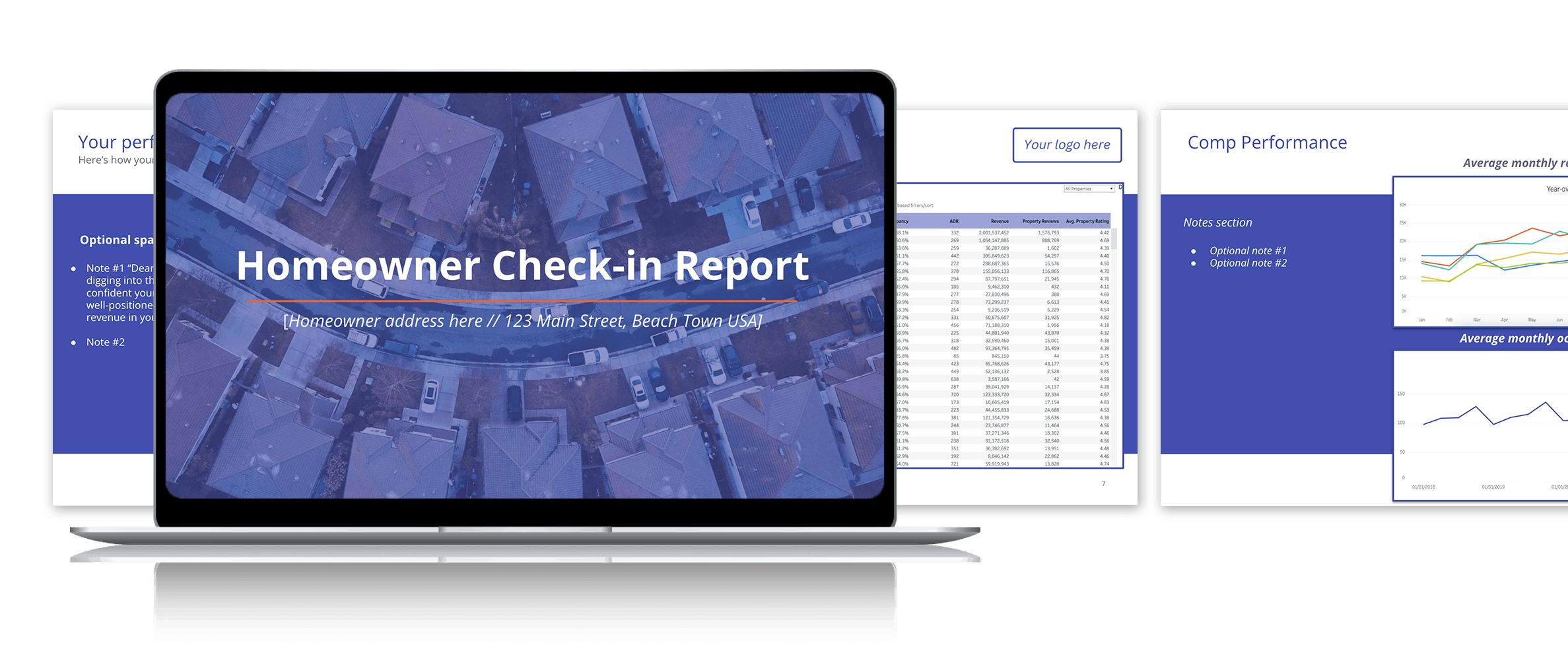 "Why did my property only earn $X last month?" "Why is my weekday ADR so low?"
Any experienced short-term rental manager has heard these complaints before. Answering them can be tough if you aren't armed with the right data.
That's why we've put together this simple homeowner check-in template to help you use data to ease homeowners' concerns. Simply grab data from the Property Performance Dashboard, and use the template to:
Show homeowners how their properties are performing compared to the wider market
Show them how units from other property managers are doing
Offer advice on everything from amenities to new investment opportunities.