Effects of Short-Term Rentals on Local Housing Prices and Rents: A Literature Survey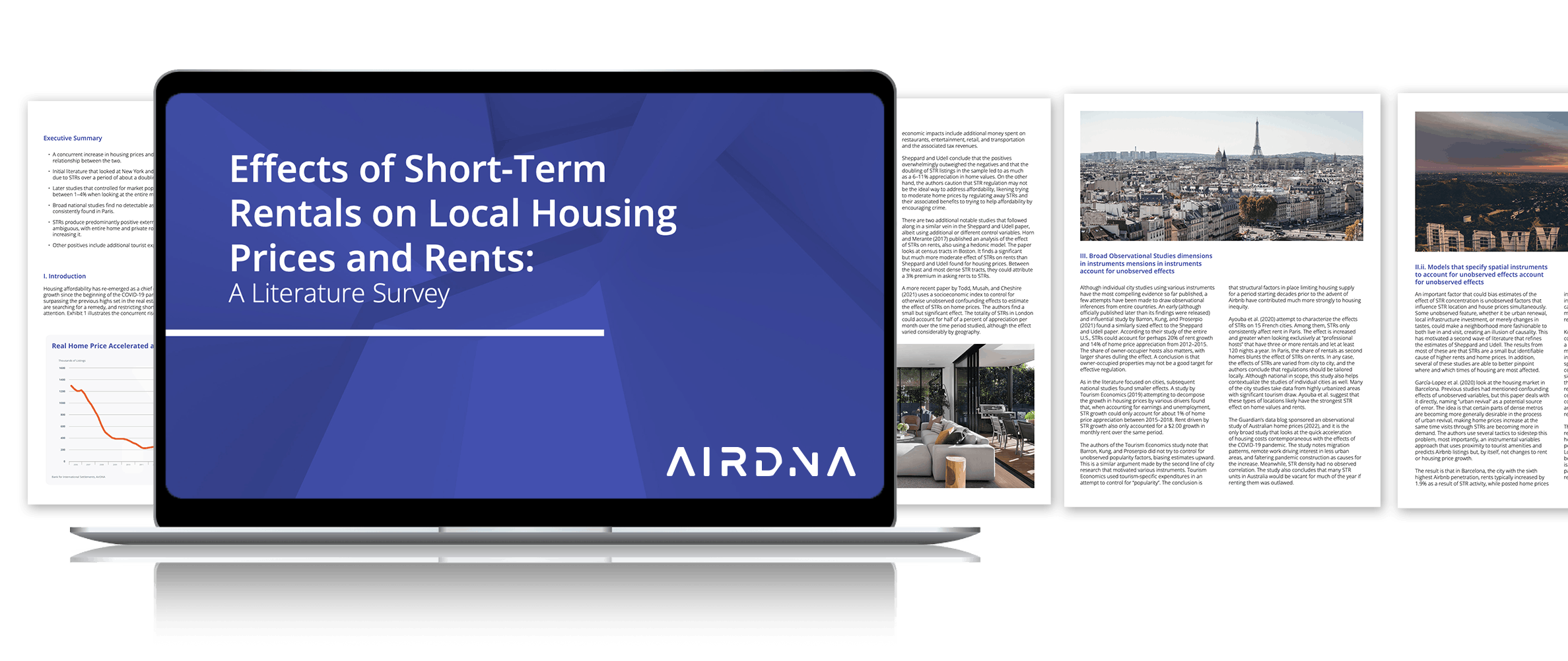 Housing affordability has re-emerged as a chief concern to both policymakers and everyday homeowners in the United States.
Rapid growth since the beginning of the COVID-19 pandemic has driven real housing prices to a new all-time high. Naturally, policymakers are searching for a remedy, and restricting short-term rentals (STRs) is one proposed solution that has garnered attention.
This data-driven report examines the effects of the STR market on the corresponding long-term rental and housing market.
Here are some of the key takeaways:
Initial literature that looked at New York and the entire U.S. found a large effect of 17% and 20% home appreciation due to STRs over a period of about a doubling of STR supply or about four years.

Later studies that controlled for market popularity and other variables found a positive but much smaller effect of between 1–4% when looking at the entire market and concentrated in very specific touristic areas.

Broad national studies find no detectable association between costs and STRs. In France, the relationship is only consistently found in Paris