Outperform your short-term rental competition.
You're not the only short-term rental on the block. Discover your top competitors and compare their annual revenue, occupancy rates, and average daily rates.
AirDNA users who connect a listing and use dynamic pricing Smart Rates see up to 24% more in annual revenue.
Custom competitor lists
Compare your vacation rental against your top competitors
No matter how big or small your STR market is, you're not literally competing against all the other listings. You're only competing against the other properties your guests are actually interested in. Refine your focus and pay attention to the competitors who matter most by creating a custom comp set.

This helps you see how you stack up to local competition based on the listing factors and vacation rental amenities you and your guests care most about.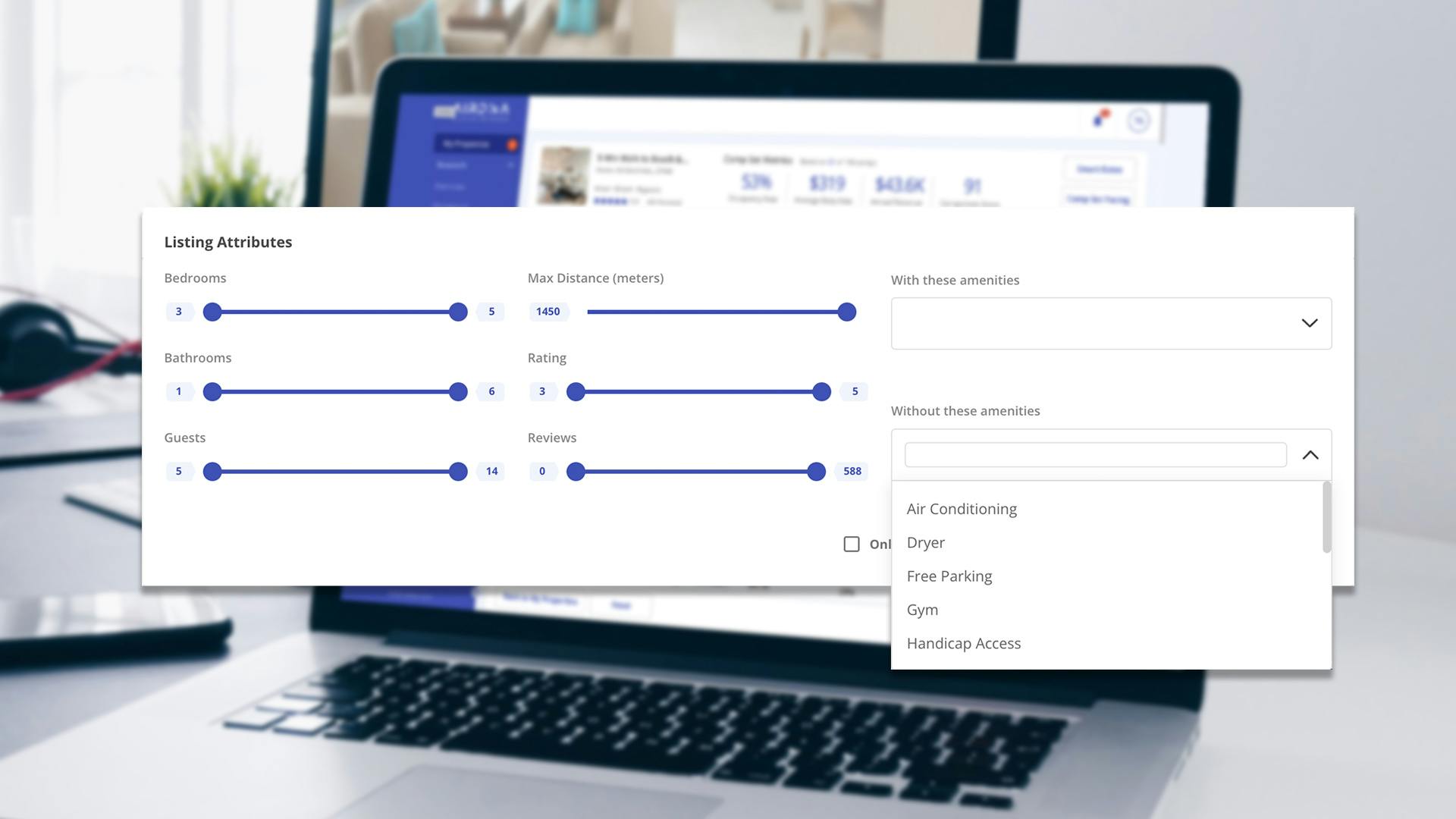 Property performance score
Benchmark your short-term vacation rental property at a glance
Don't have time to dig into the data? Take a quick temperature check to see if your future occupancy, booking price (aka booked rate), and booking lead time for the next year is outperforming or underperforming versus the competition.
Future Occupancy: Do you have a larger or smaller percentage of available nights already booked?
Booked Rate: Are your listings getting booked at higher or lower rates than your neighbors?
Lead time: Do your competitors have more upcoming stays already on the books?
These metrics make up your vacation rental Booking Performance Score. Think of it like a credit score—an easy way to keep tabs on how your STR properties are performing.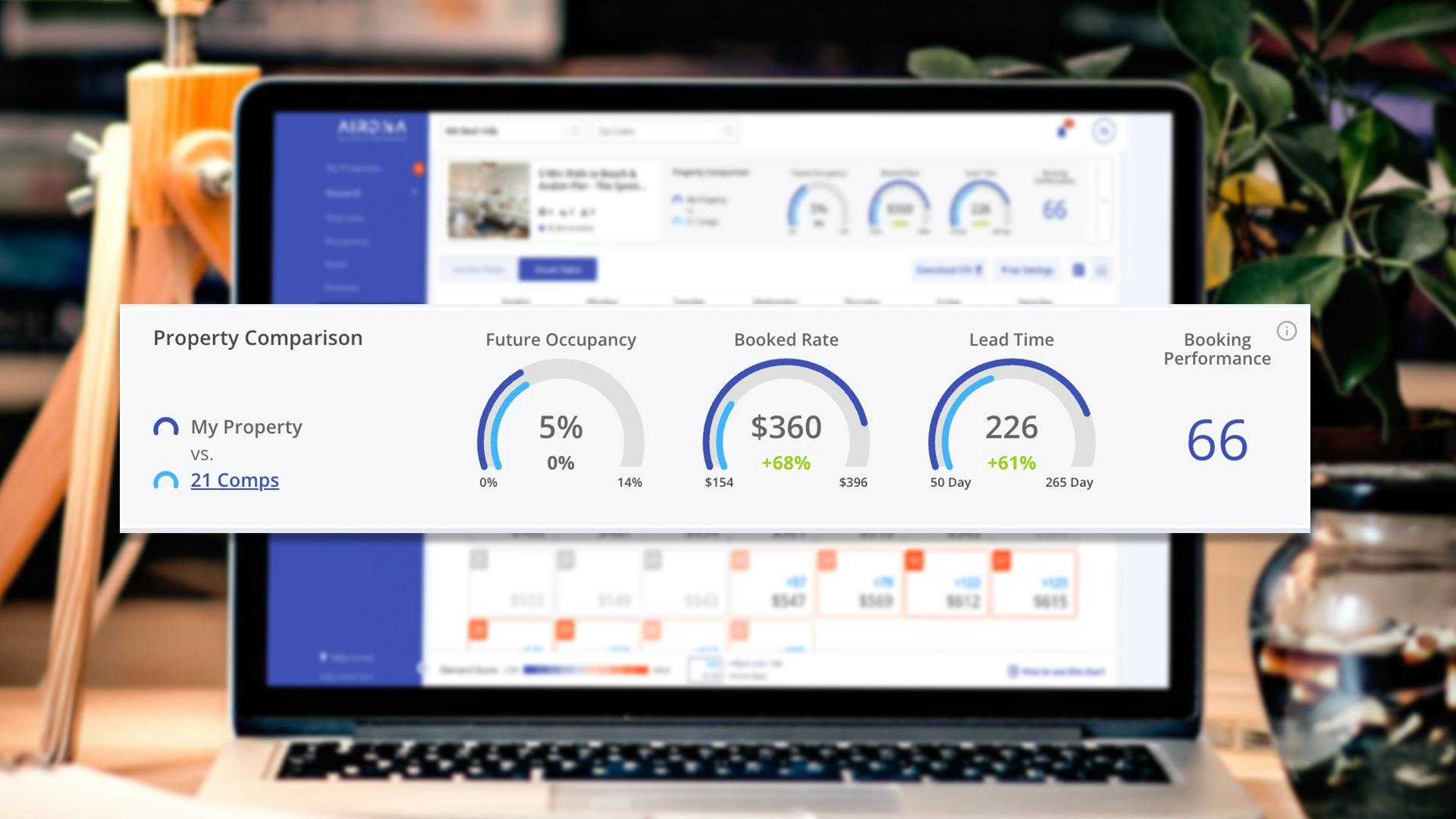 Take action
Insights for a competitive edge
With all this information at your fingertips, you can make smart decisions to meet your unique vacation rental business goals, like increasing your occupancy or annual revenue or how to adjust your rates based on the competition.
Pro Tip: Use your comp set to get more detailed nightly rate recommendations or to better understand future booking pacing (more on that in the video below!).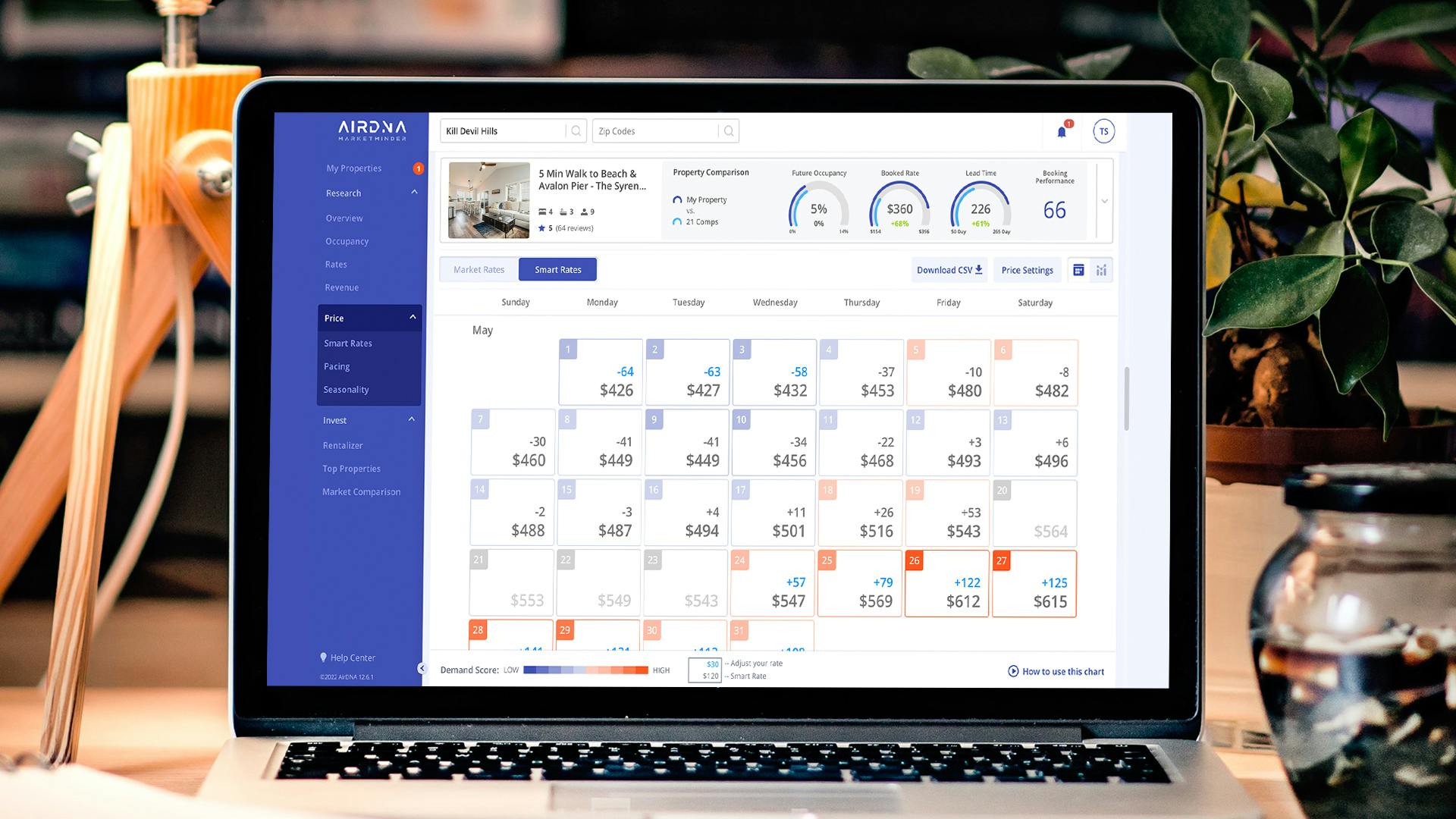 Unlock your vacation rental cheat code.
AirDNA's powerful yet easy-to-use tools make hosting and investing a breeze. This means having every insight you need, all in one place, always up-to-date.