The Ultimate Short-Term Rental Glossary
The vacation rental world includes enough jargon and acronyms to make your head spin—especially when data enters the conversation. But don't worry; we have you covered. Polish your vocabulary with this list of commonly used terms. It will ensure you get the most out of AirDNA's tools. And impress all of your host and investor pals.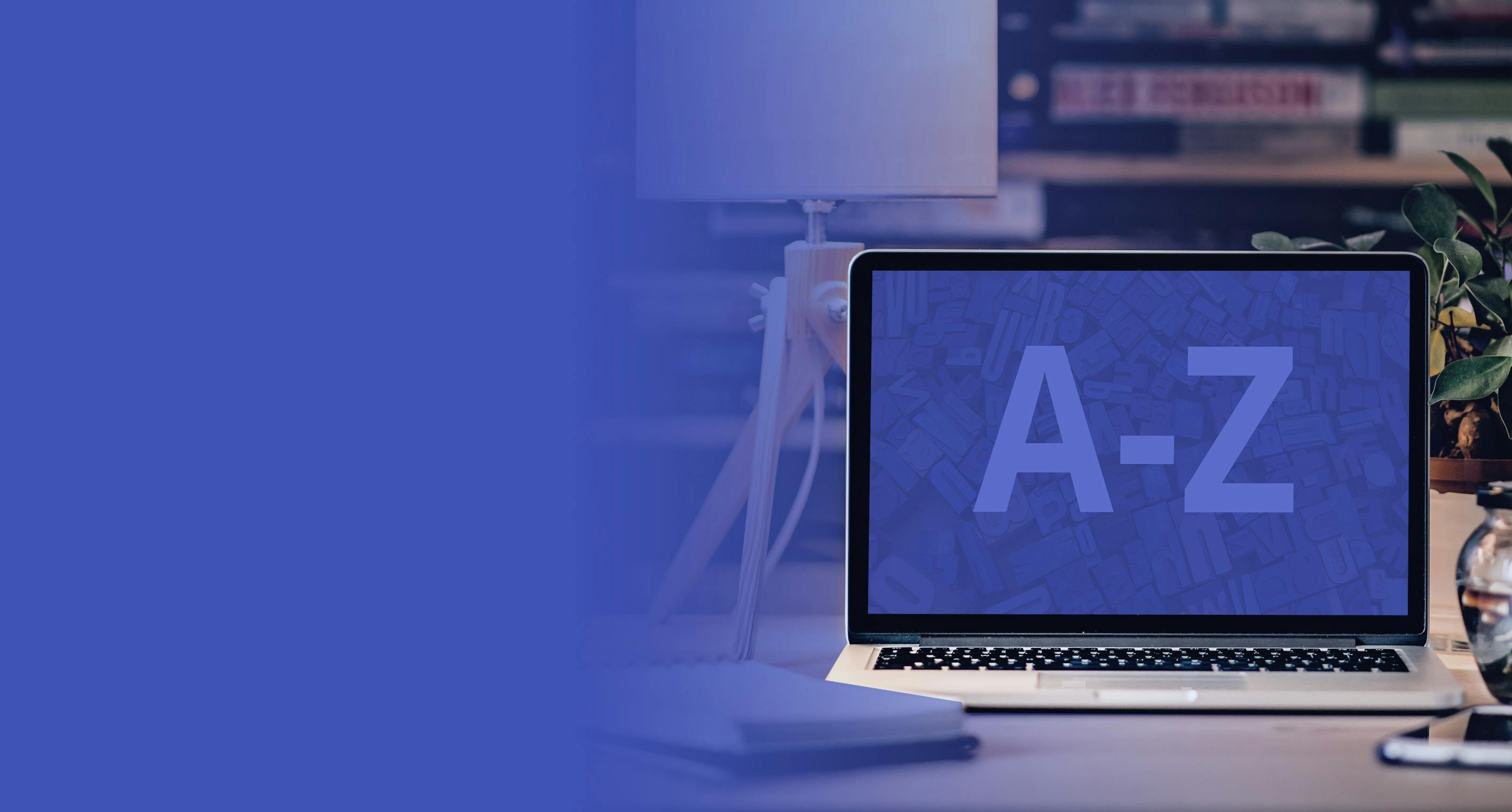 Active Listing - For a vacation rental to be considered "active," it must tally at least one reserved calendar day during a given reporting period (last six months, last 12 months, etc.).
Airbnb - One of the major online short-term rental (STR) marketplaces. Founded in 2007. Went public in 2020. Airbnb is sometimes used as a synonym for STRs. (The relationship is similar to that between Kleenex and tissues.)  Airbnb is one of the most well-known booking platforms, also known as an Online Travel Agency (OTA). 
ADR - Average daily rate, or how much a host generally charges per day. 
Arbitrage - Rental arbitrage is the act of renting a property long-term and then re-renting it short-term on vacation rental sites like Airbnb or Vrbo. Arbitrage is popular, potentially lucrative, and generally legal but can be restricted in certain areas or by certain landlords. Read AirDNA's annual arbitrage guide for a deeper understanding of the topic and the best arbitrage markets.
Benchmarking - The process of comparing and contrasting your listings and performance  against your competition. 
Blocked days/nights - Days when the property is neither reserved nor available. These are often days owners block off for private use or maintenance.
Booked days/nights - Days/nights during which a paying guest stays at a the vacation rental property; not the same as blocked days.
Booking lead time - Number of days in advance that a reservation was made before a stay date.
BPTI - Best Places to Invest, AirDNA's annual report that highlights the top vacation rental investment markets in America. 
Cap Rate - A cap rate, or capitalization rate, can help determine the rate of return on your rental property and forecast your income potential. It's calculated by dividing net operating income by property asset value. A strong cap rate typically hovers between 8% and 12%. Read our guide to determine cap rates for your own properties.
Daily Rate - How much a vacation rental host charges for a single night's stay. These rates often vary day-to-day based on demand, day of the week, seasonality, etc. The terms Daily Rate and Nightly Rate are often used interchangeably.
Demand - How many available vacation rentals are being booked by guests. Comparing supply against demand determines occupancy rates.
Dual-listing - When the same property is listed on multiple platforms such as Airbnb and Vrbo.
HomeAway - A vacation rental marketplace that merged with Vrbo in 2020.
LTM - Last 12 months. A common increment of measurement in the short-term rental (STR) space.
Market - The geographic area a vacation rental is located in. This can be anything from a large city to a specific neighborhood. It can also be a type of market, such as "urban" or "mountain/resort." Vacation rental data and trends are highly market-specific. 
Market Score - A proprietary feature of AirDNA. It represents the strength of the short-term rental market based on a number of variables, such as investability and rental demand. You can find the Market Score throughout the AirDNA app, with a detailed breakdown of the score on each market and submarket overview.
Market Review - Monthly reports published by AirDNA's research team that provide in-depth analyses of the current health of the vacation rental industry in the United States and Europe.
Nightly Rate - How much a vacation rental host charges for a single night. Nightly rates often vary per night based on demand, day of the week, seasonality, etc. The terms Daily Rate and Nightly Rate are often used interchangeably.
Pacing - Data that shows how many vacation rentals are booked in your area, in addition to forecasting pricing trends for six months in the future. Pacing gives you a real-world view of how your market is performing in the near future.
Occupancy rate - A percentage showing how often a property is booked by comparing the number of total booked days versus total available days, often measured by last 12 months (LTM). A key metric when assessing the success of a short-term rental (STR) property or market.
OTA - Online Travel Agency. A formal term for booking platforms like Airbnb and Vrbo.
Rate analysis - Year-over-year comparison of booked versus available rates up to six months in the future.
Rate Recommendation Engine - A key component of Smart Rates™, AirDNA's nightly pricing tool.
Regulations - Locally enforced laws that impact how, where, and if short-term rentals (STRs) can be owned and operated. A complex and polarizing topic in the STR industry. Read AirDNA's regulations guide for a deeper understanding of the topic and how local regulations could impact (or even benefit) your rental business.
Rentalizer™ - AirDNA's proprietary vacation rental potential revenue calculator. This shows you what any property in the world could make as a vacation rental. 
Revenue - How much income a vacation rental generates in a year.
RevPAR - This may be your most important metric to watch. RevPAR is a term often associated with the hotel industry ("revenue per available room"); but in the vacation rental space, it's what shows up on your bank statements every month. In short, it's your true revenue. RevPAR is calculated by dividing your annual revenue by your nights available. You can grow RevPAR by increasing your average daily rate (ADR) or occupancy. If you want to grow occupancy, you can lower your ADR, but you'd never want to go so far that you turn your RevPAR negative.
Seasonality - How demand trends change over the course of a year. Some vacation rental markets may experience high and low demand seasons (such as coastal markets being more popular during summer months). Seasonality often impacts occupancy and nightly rates.
STR - "Short-term rental." A property intended for shorter stays, often less than 30 days. Interchangeable with "vacation rental."
Supply - Total number of available short-term rental (STR) listings. Supply is compared against demand to determine occupancy.
Smart Rates™ - AirDNA's unique pricing recommendations too. Smart Rates considers seasonality, demand, booking lead time, etc. to generate a customized nightly rate recommendation based on that exact market or property. For hosts, Smart Rates™ has been proven to result in an annual revenue increase of up to 24%.
Vacation rental - Largely interchangeable with "short-term rental." Any property that is listed for short-term renting.
Vrbo - One of the major online short-term rental (STR) marketplaces. Founded as "Vacation Rentals by Owner" or "VRBO" in 1995a and later merged with HomeAway. Vrbo is one of the most well-known booking platforms, also known as an Online Travel Agency (OTA).
VRM - Vacation rental managers. A VRM can be an individual property manager or a professional group that oversees a large number of properties. Well-known VRMs include Vacasa and Evolve.
The most accurate vacation rental data at your fingertips—24/7, 365.
Adjust rates, choose amenities, and target new investments with complete confidence. AirDNA's industry-leading solutions empower researchers and rentalpreneurs at every step of their short-term rental journey.