AirDNA Index
Health of the U.S., European, and Oceanic Short-Term Rental Markets
Airbnb and Vrbo rentals across the United States have increased by 105% over the past three years propelled by a new wave of travelers looking for more unique and affordable hotel alternatives. Seeing the outsized returns that short-term rentals generate, U.S. real estate investors both big and small have jumped into this new asset class purchasing 1.8 million properties with the intent to earn short-term rental revenue in 2018 alone.
The question is no longer whether short-term rentals are the highest and best use of residential properties throughout most metropolitan cities and leisure destinations. The question is now: how sustainable is this spread between how much short-term and long-term rentals earn and how quickly will it erode, especially with a softening economy?
Many theories exist about how this delicate dance between hotels, private accommodations, and the discerning traveler will play out. The most likely outcome seems to be that cost-sensitive consumers and income-hungry homeowners will result in a glut of supply; decreasing rates over time for private accommodations.
After listening to different viewpoints of where "in the cycle" short-term rentals are and whether the good times are coming to an end, we at AirDNA decided it was time to add some data to the debate by producing a monthly report on the state of short-term rentals across major world markets.
Monthly Short-Term Rental Reports for Major World Markets
Much like the S&P 500 provides guidance on the fluctuations of the stock market or the Case-Shiller Index provides guidance on the change in home values, the AirDNA Index provides a high-level trend of the revenue generated by short-term rentals. The Index looks at the average revenue generated by all rentals listed on Airbnb or Vrbo to determine whether properties are earning more or less on a seasonally adjusted basis.
To best summarize the performance of the vacation rental markets in the United States, Europe, and Oceania, we included a representative sample of each region by comparing twenty-five of the largest metropolitan cities by population and the twenty-five of the largest destination markets, as determined by active short-term rental count.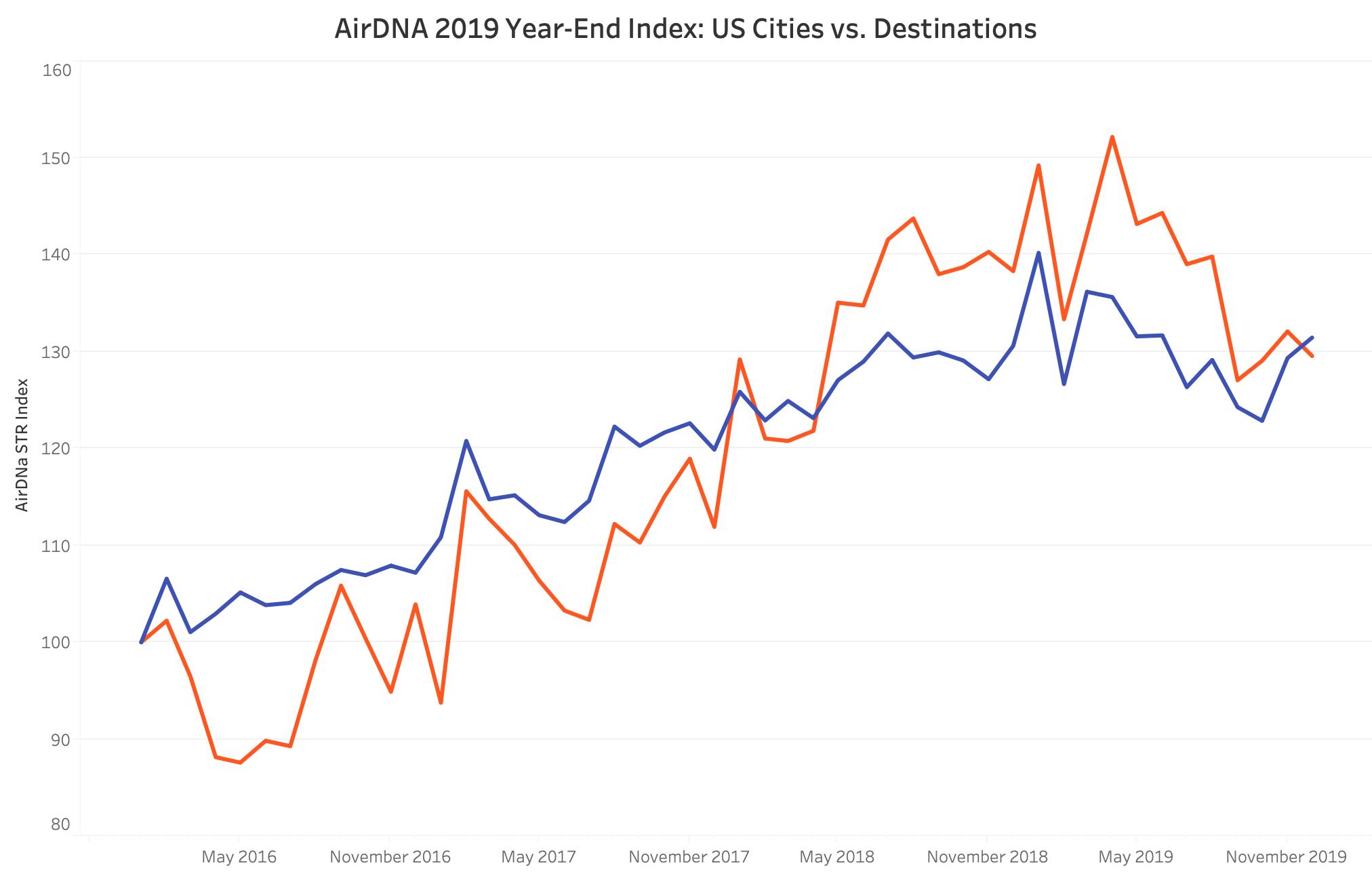 AirDNA Index: United States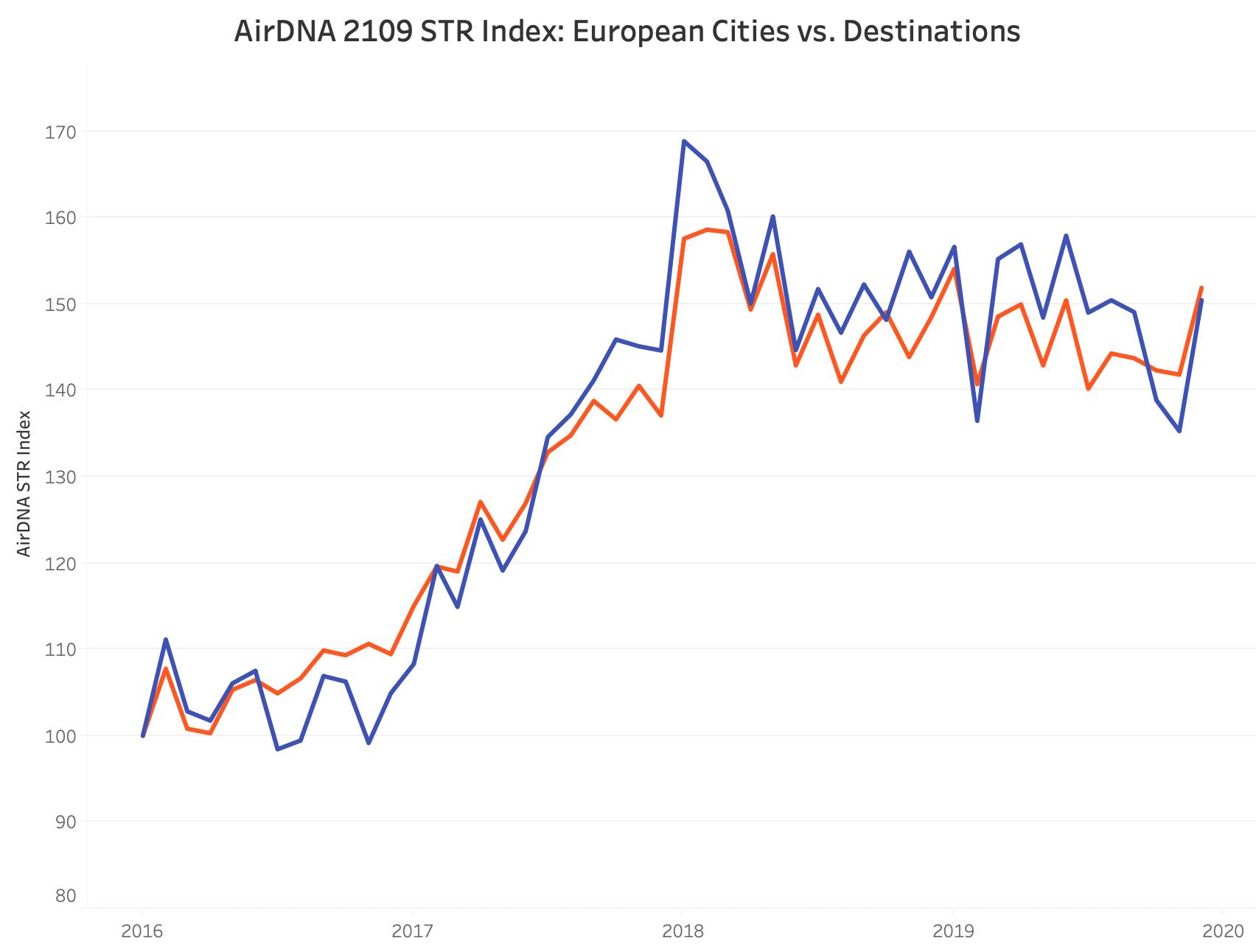 AirDNA Index: Europe