While trying to book an Airbnb a couple weeks ago I had a revelation. Booking a good Airbnb is hard! There are so many choices these days. You can spend hours browsing photos and reading reviews trying to find the perfect place. Making things even more difficult is that Airbnb hosts adjust their nightly rate dramatically from day to day so knowing whether you are getting a good deal is next to impossible.
After years of using data to empower Airbnb hosts, I decided to flip the script and create a tool to help out Airbnb travelers. I looked at the data from a new perspective to identify Airbnb host and property characteristics that predict where guests will have the best experience.
You might be thinking, "Airbnb already has a rating system – why complicate things?"
The problem is that 82% of all Airbnb properties have at least a 4.5 star rating, how valuable can that really be in helping you make a booking decision? It's one data point for sure, but sifting, sorting, and comparing all the other details to find the perfect place is an often overwhelming task, not to mention, time-consuming.
That's exactly where our years of data collection and analysis of more than 4 million Airbnb properties come to the rescue.
Introducing the New Airbnb Quality Score
Our new Airbnb Quality Score ranks every Airbnb property based on previous guest experiences and other characteristics including Super host status, review counts, review content, ratings, host response times, instant bookings, cancellation policies, and much more to predict where you will likely have the most enjoyable Airbnb stay.
We then publish the score for all active Airbnb properties in each city. You can navigate via links at bottom of our over 4,000 city specific market report pages. You can filter for rental type, or price, and view the best listing results on a map.
The crème de la crème of our lists earn bragging rights with a "Gold Medal Property" designation going to those scoring 90 points or more. Who wouldn't want to book an Airbnb with gold medal status?
For example, below is a great property in Berkeley, CA, earning a perfect AirDNA score of 100. In fact, only 51 other properties in the entire US, 0.0001%, achieved this perfect score making this rental a gem to seriously consider when get ready to book an Airbnb:
Entire home/apt, 1 bed, 1 bath, 2 guests max
AirDNA Score: 100
Average Price = $139
Do you need more than a one bedroom in Berkeley? If so, it's easy to scroll down the list until you find what you're looking for. You'll quickly see the highest ranking two bedroom rental just happens to come in 2nd place overall and is the only other Gold Medal property in the market with an AirDNA Score of 92. Most people would overlook this unit due to the poor photos, but the reviews show this place to be a true hidden gem. As one guest puts it, "we just walked into a fairytale."
Entire home/apt, 2 bed, 1 bath, 3 guests max
AirDNA Score: 92
Average Price = $115
But, what if you just want something fun and different for your stay in Berkeley? That's easy to find, too. How about this Silver Medal property that enters the Top 100 list in 12th place with a very good AirDNA Score of 83?
Entire home/apt, 1 bath, 2 guests max
AirDNA Score: 83
Average Price = $79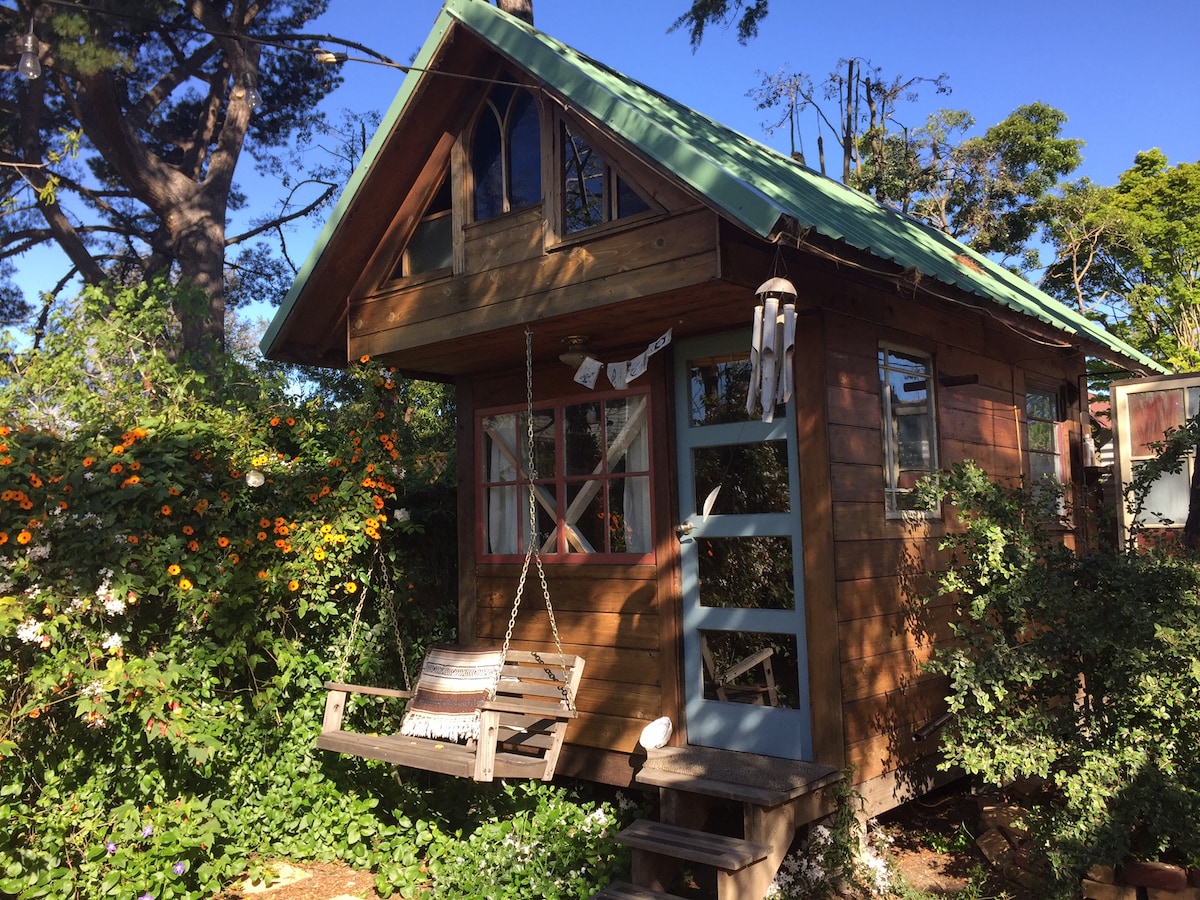 The "Average Price" quoted in the above examples reflects the average booked price for the property over the past year. This gives you a great benchmark to tell you if you are overpaying or getting a great deal.
The most popular Airbnb properties are booked many months in advance so, if your dates are flexible, be sure to check the top rated properties in your desired destination as early as possible.
When searching for the perfect Airbnb rental the AirDNA Score gives travelers the ability to book an Airbnb property with complete confidence and ensure you are renting a cool authentic Airbnb instead of a bare-bones corporate rental.