In our Best Places to Invest series, we've focused on using real-time AirDNA data to prospect your next Short-term Rental (STR) investment property. We will now shift our focus to an equally critical aspect: how to finance your vacation rental investment property.
In this article, we'll provide an overview of today's landscape, simplify the steps required to buy a second home, and provide expert recommendations to ensure you have all the tools needed to be successful.

1. Why Now is the Best Time to Invest in Airbnb

2020's pandemic caused a curious real estate ripple effect. While much of the economy hangs in the balance, savvy investors are taking note of the real estate gold rush. Interest rates are lower than they've ever been. Changes in traveler preferences have created a huge demand for rural (think: affordable) vacation rentals. Leisure destinations within a drivable distance are now the most sought-after respite. Vacation homes outside urban sprawl are in; small apartments, condos, and hotels are out.
Airbnb's blockbuster IPO is further evidence of the paradigm shift in our tourism industry. There has likely never been a better time to finance a second home or explore adding short-term rentals to an investment portfolio.
Next, we'll dive into how to execute.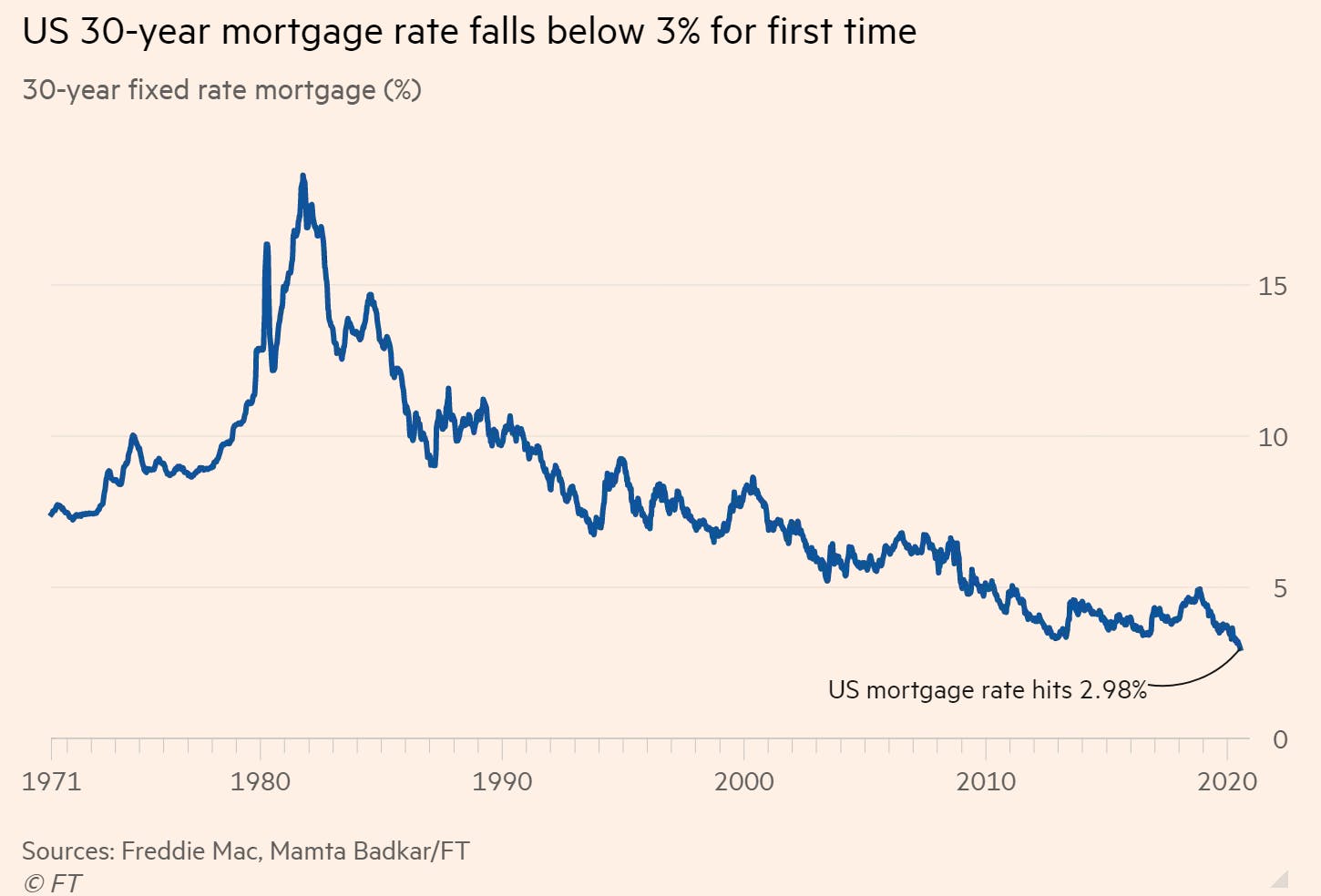 2. Finance Your Vacation Rental: How to Get Started

First and foremost, you need to have a clearly defined investment thesis (why you want to invest, what you want to invest in, and where you want to invest) and a clear understanding of your own investment objectives.
There's no right or wrong answer here, it all depends on what you are trying to achieve by investing in short-term rentals. For example, some investors are primarily looking to purchase STR's for personal use in areas that they enjoy visiting. They're less concerned about making a significant profit -- for them the goal proximity, flexibility, and the prospect of using rental income to offset a mortgage. 

On the flip side, other investors' main objective is maximizing their annual cash flow and cash-on-cash returns. For them, the location of the property is less important so long as the revenue potential is high.  
Understanding these factors is a critical first step to figuring out where to start looking for investment opportunities. If you need help getting started, or if you already have opportunities in mind but still have questions on how best to proceed with mortgages and loans for Short Term Rentals, Host Financial is a great resource that specializes in financing and capital advisory services for the STR industry.
3. Roadmap to Financing a Short-Term Rental

Once you've determined your investment thesis, the next step is to do your due diligence. Investing in real estate is likely one of the most significant financial commitments you'll make in your lifetime with potentially hundreds of thousands or millions of dollars at risk, so making sure you fully understand what you're getting into is critical.
First, it's crucial to understand yourself and understand your risk tolerance. Some investors are perfectly fine making large investments with a lot of upside and a lot of risk, and others are not. Again, there is no right or wrong answer here, it's all based on individual preferences and tolerances. 

Second, you need to understand the markets you are investing in, which you've previously determined based on your investment thesis, and the key metrics of those markets. What are the Average Daily Rates? What are occupancy percentages? Cost of homes in the area? How will seasonality affect monthly and annual Airbnb revenue? And any other macro and micro trends that could impact your potential investment. 

Lastly, once you've made the decision to invest, you need to stay on top of those key metrics so you can see how things are changing over time. Not only is real estate a sizable commitment, it's also one of the longest, and the metrics that made the initial investment attractive could improve or worsen over time, so staying on top of those trends ensures that it remains a good investment.

4. Different Types of Short-Term Rental Loans

There is a handful of options to consider when thinking about your second home mortgage. Let's investigate the best available financing options when buying a vacation home. 

Traditional Financing

Particularly if you're buying your first vacation rental property, the most familiar option is the traditional or conventional loan. A traditional loan is pretty straightforward and offers some of the most competitive interest rates on the market -- but also has some of the most restrictive lending requirements and is the least scalable option for STR investors looking to grow a property portfolio.

Traditional lenders will generally look at two factors to qualify the loan: the creditworthiness of the borrower, and the individual's income. Most banks only allow a maximum  Debt-to-Income (DTI) ratio of around 43%, meaning an individual's borrowing power is limited by the amount of money they personally make.

Asset-Based Loan

Unlike a traditional loan, asset-based loans for investment properties are evaluated by looking at the actual or potential income of a given property (e.g. rental income) rather than an individual borrower's W2 income and debt-to-income ratio.
Lenders will look at the income of the property and calculate the Debt Service Coverage Ratio (DSCR) — the property income divided by the principal, interest, taxes, insurance and HOA fees (if applicable) — to qualify the loan.
This type of loan is a significant advantage to an STR investor because borrowing power is not constrained by individual income. The investor is able to scale a property portfolio and add new properties by simply providing sufficient evidence that the properties are cash-flowing and that there is sufficient equity for the down payments and associated fees.

Hard Money Loan

A hard money loan is a type of loan that is secured by real property. Hard money loans are considered loans of "last resort" or short-term bridge loans. These loans are primarily used in real estate transactions, with the lender generally being individuals or companies and not banks.

Other Financing Options

Two other options investors can explore are using a Home Equity Line of Credit (HELOC) or Cash-Out Refinance on their existing primary home or other investment properties. These options allow the investor to tap into the equity they have accumulated in a given property and use that equity toward the acquisition of a new Short-term Rental property. 
5. Metrics that Matter

Below are some of the key metrics that any investor should be looking at when considering a potential short-term rental investment:
Airbnb Rental Income:  One of the most important factors in securing an STR mortgage for rental property lenders is short-term rental revenue. How much will your rental property earn per month and per year? This is the most basic metric to calculate the future ROI of a property. Use Rentalizer to see what any house in the world could earn as a short-term rental. 
Airbnb (ABNB) Occupancy: Occupancy Rate = Total Booked Days / (Total Booked Days + Total Available Days). Occupancy is the percentage of available nights an STR is booked in a given month and thus the higher the occupancy, the more Revenue the property will generate.
Capitalization Rate: The ratio of Net Operating Income (NOI) to property asset value. For example, if a property recently sold for $1,000,000 and had an NOI of $100,000, then the cap rate would be $100,000/$1,000,000, or 10%.
FICO Score: By far one of the most important factors impacting your ability to obtain affordable short-term rental financing. A FICO credit score tells lenders about your creditworthiness (how likely you are to pay back a loan based on your credit history). It is calculated using the information in your credit reports. FICO scores are the standard for credit scores—used by 90% of top lenders.
Debt-to-Income (DTI): DTI is calculated by dividing your monthly debt payments by your monthly gross income. Lenders use it to determine the riskiness of you as a borrower. It helps determine how well you manage monthly debt obligations and if you can afford to repay the loan.  
Debt Service Coverage Ratio: The Debt Coverage Ratio (DSCR) measures the viability of a real estate deal by measuring the ability to use cash flow to pay current debt obligations. It is calculated by dividing Income by PITIA ( (Principal, Interest, Taxes, Insurance, and HOA Fees) to get a ratio of income to cost.
The Bottom Line

Investing in short-term rentals may seem complex, but it doesn't have to be. As long as you identify your investment goals, understand your market, and intimately measure the key metrics of success, you can invest with confidence and take advantage of all the benefits that short-term rentals have to offer.

Adam Windham is the Co-Founder and CEO of Host Financial, an industry leader in lending and capital advisory services for the Short-term Rental space. Adam has over 15 years of experience in the real estate industry, both as a developer and investor, and he leverages that experience to help clients structure and finance their investments for the highest possible degree of success. Adam holds an MBA in Real Estate Finance and a Bachelor's degree in Construction Management from California Polytechnic State University in San Luis Obispo, CA.

Kellen Kruse is Head of Real Estate at AirDNA. He leverages 15 years of experience in finance, data analytics, and business development to help enterprise clients in the Real Estate and Tourism sectors scale data operations and achieve results. Kellen is an Airbnb Superhost and holds an MBA from UCLA Anderson School of Management and a degree in Finance and Accounting from the University of Kansas.
Get started with MarketMinder today.
With powerful, easy-to-use tools, MarketMinder helps hosts and investors succeed in the short-term rental market. Ready to jump in?
Try it for free