AirDNA vs. Competitors
From the quality and depth of data to the insights, charts, and tools offered, the right short-term rental data solution should be a valuable partner helping you make strong decisions. Here's why AirDNA is the industry's most trusted and most accurate intelligence tool for hosts, property managers, and STR investors.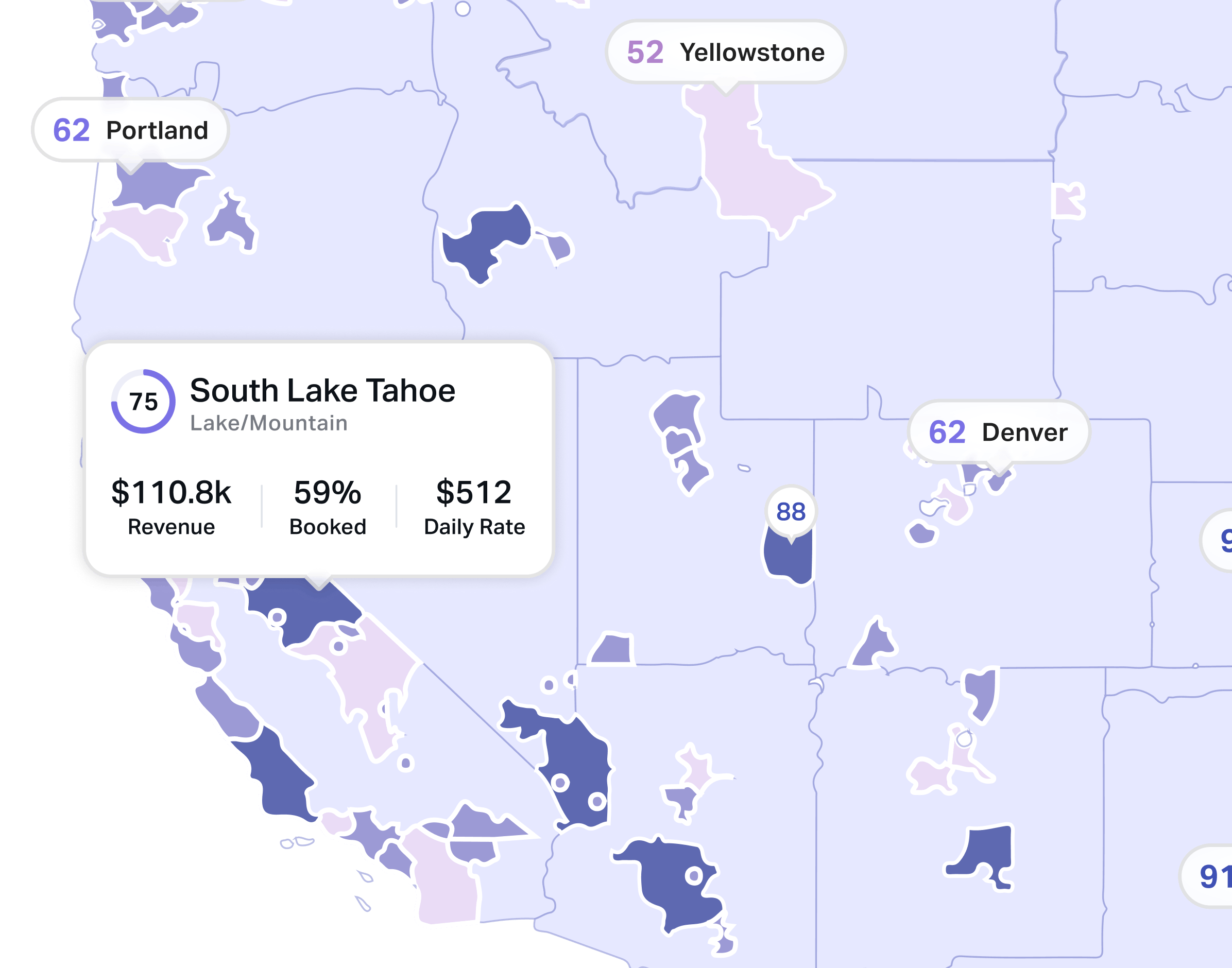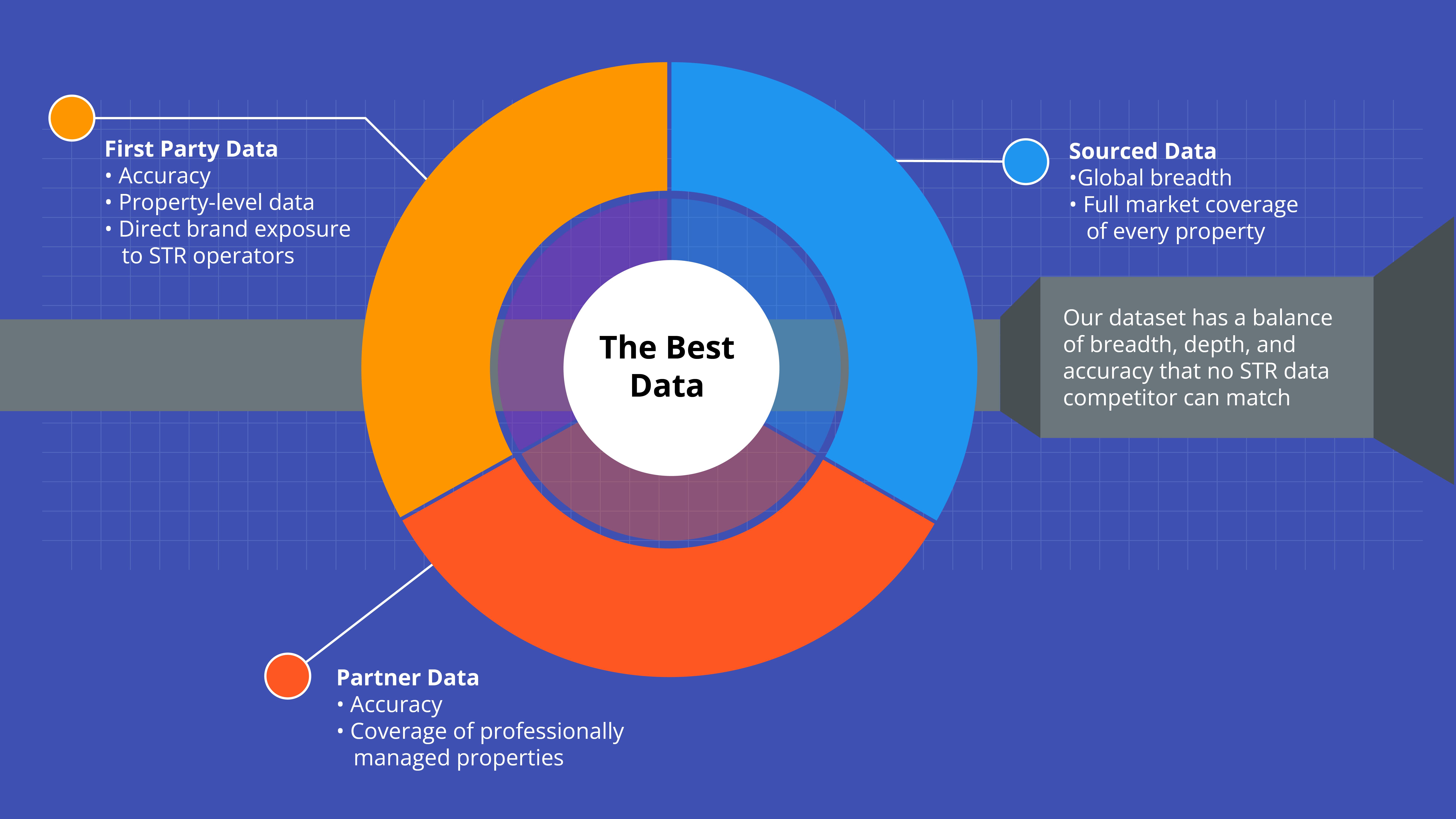 Benefits of AirDNA
AirDNA versus Competitors
Other Solutions
Focused on helping you find investment locations or manage your listings, not both (meaning you need multiple subscriptions).
Limited to one or two data sources creating an incomplete view of the STR market.
Limited markets or U.S.-only coverage.
Unfriendly pricing: Pay-per-market, pay-per-listing, or expensive monthly/annual subscriptions.
Limited historical data, drastically reducing the value of your research.
Limited, if any, future-looking data.
Short free trial periods that require a credit card at sign-up.
AirDNA
Insights for every step of your short-term rental journey—from investment research to hosting tools.
Global coverage: Research markets around the world with a single subscription.
Access to free features (that are actually useful) FOREVER, no limited time trial period or credit card required.
Historic, current, and future market trend insights.
Vacation rental property revenue calculator … search any address in the world.
Market investability score to help you quickly and easily identify the best investment locations.
Search by market type to find the perfect investment area (even if you've never heard of it before).
Up to 5 years of historical data, giving you a vital picture of market trends over time.
Six months of future-looking data showing real-world booking activity and demand.
Custom nightly pricing recommendations based on your pricing strategy … for FREE.
Connect your Airbnb listing to create a customizable competitor list for free.
Insights into your top competitors' revenue, occupancy, and average daily rate.
Proprietary Price Tier filter to see how different types of properties perform.
In-house data research team with extensive experience in the hospitality industry.
Affordable subscriptions to help you get started or become an expert.
Try it yourself ... no strings attached
Create a free account to explore everything AirDNA has to offer! No credit card required. No limited time trial.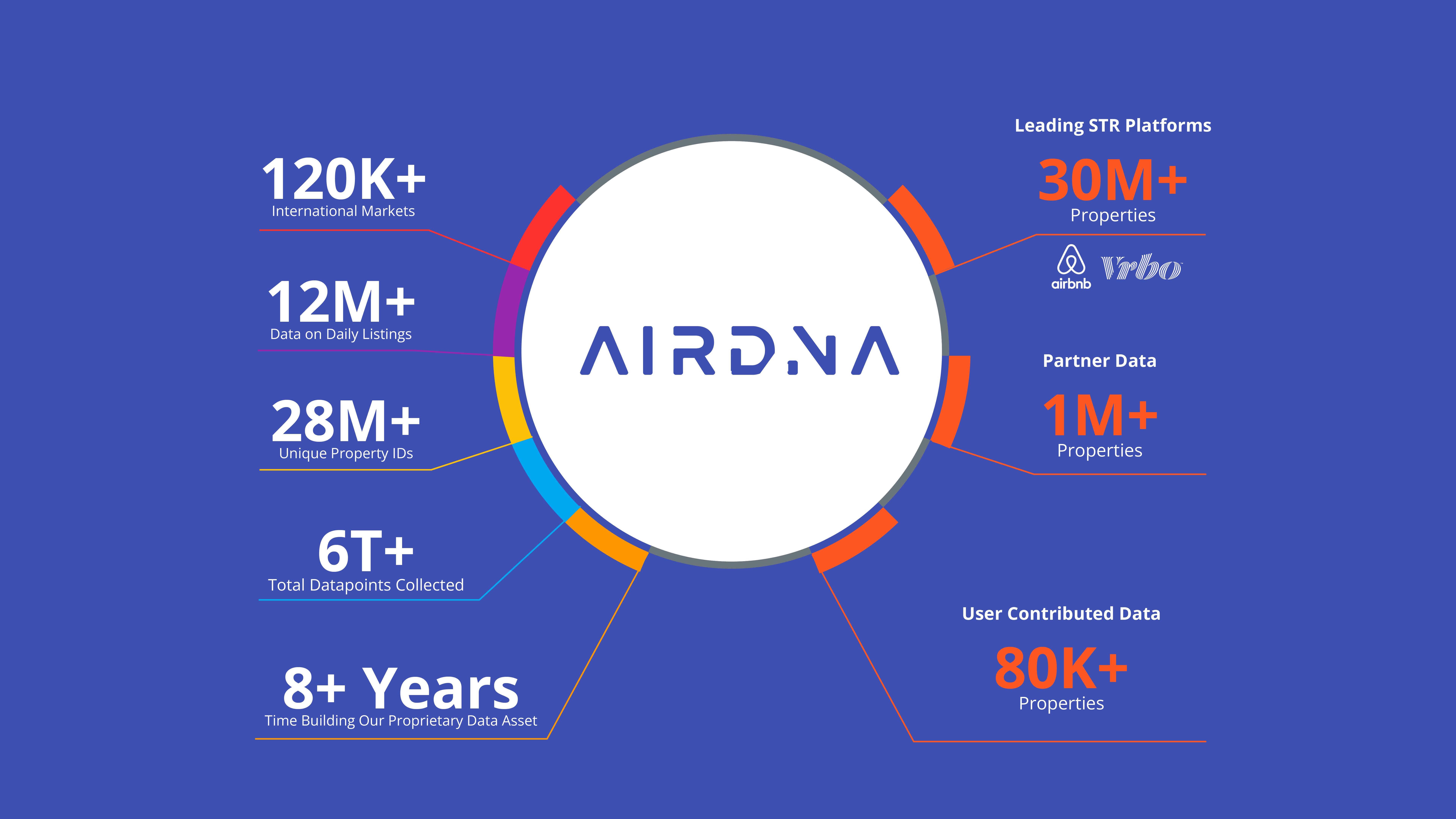 Smart investments happen here.
AirDNA's powerful yet easy-to-use tools make hosting and investing a breeze. This means having every insight you need, all in one place, always up-to-date.