[Free Download]: Property Projection Pitch Template for Vacation Rental Managers.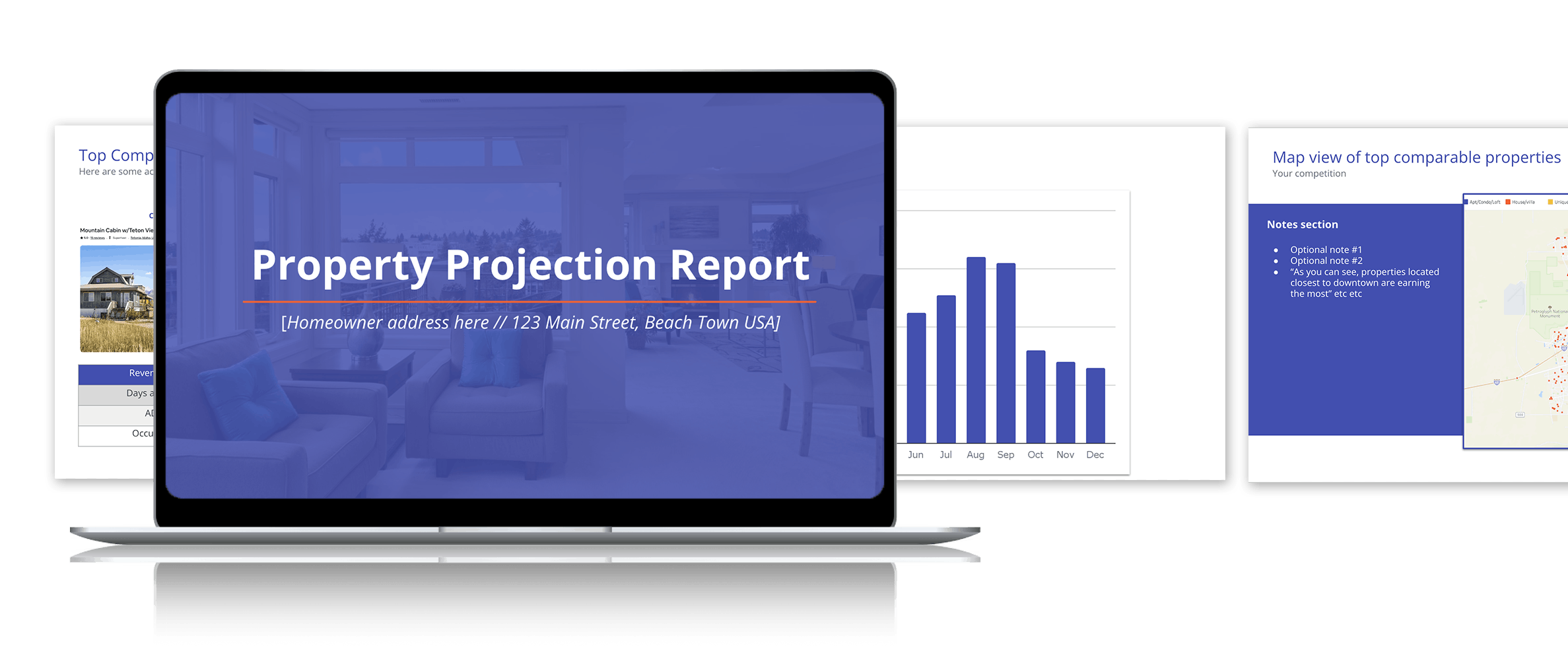 There are lots of great ways to show homeowners why you should let them manage their properties. But there are also lots of bad ways, too. 
Pro tip: not including projection data in your homeowner pitch is an easy way to convert fewer leads, lose trust, and damage your business's reputation. 
That's why we put together this template for your sales meetings. Simply grab the data from the Property Performance Dashboard, fill in the template, and voilà—one pretty data-driven deck to help you onboard your next unit.