The 2022 Vacation Rental Outlook Report for Destination Marketers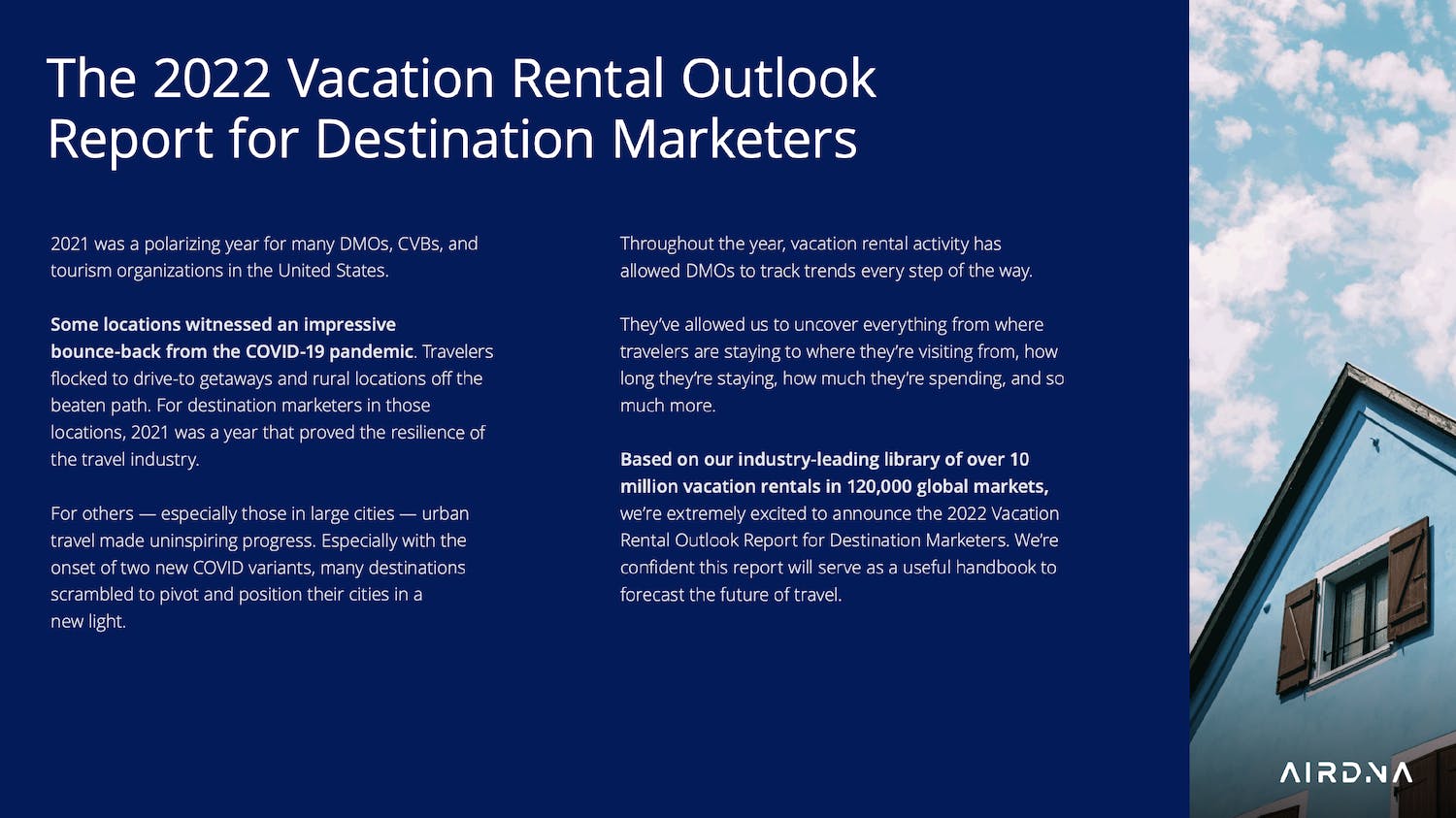 2022 Outlook Report
Based on our industry-leading library of over 10 million vacation rentals in 120,000 global markets, we're extremely excited to announce the 2022 Vacation Rental Outlook Report for Destination Marketers. We're confident this report will serve as a useful handbook to forecast the future of travel. Inside you'll find major updates on:
How demand for short-term rentals will change in 2022
How the supply of active rentals will fluctuate in 2022
Why Flex Work is transforming the industry
Why the nightly rate frenzy is likely coming to an end.
Which rental types are getting the most bookings
Why peak season is doubling in many markets around the U.S.