The 2023 U.S. Vacation Rental Outlook Report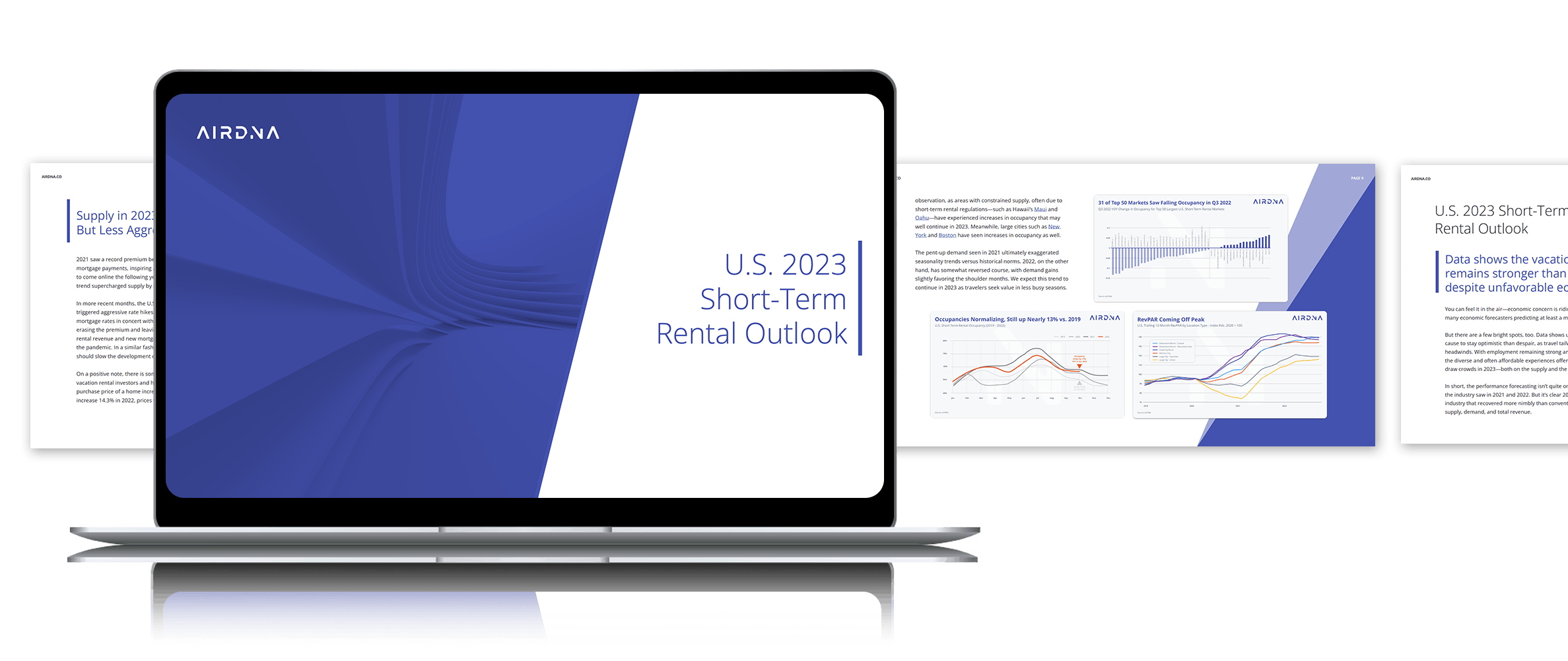 With economic anxiety riding high as we head into 2023, AirDNA is excited to release the latest installment of our bi-annual outlook report.
Based on insights from the world's most comprehensive library of real-time vacation rental data, this report provides answers to the industry's most pressing questions. Whether you're a vacation rental manager, investor, lender, or destination marketer, this report provides powerful insights to drive your strategy in 2023.
Here are some of the key takeaways:
Despite recession fears, demand for short-term rentals will continue to show strong growth in 2023 with a 5.5% increase in booked stays.
Vacation rental supply will increase at a lower rate than in previous years (9%), but still continuing the trend of increased listings & competition.
Economic pressures and inflation-weary consumers will lead to small ADR gains of 1.7% in 2023 — but it won't be enough to account for the drop in occupancy for many markets. RevPAR is forecasted to drop by 1.6%.