Back To Blogs
Occupancy Reaches Record High in July 2022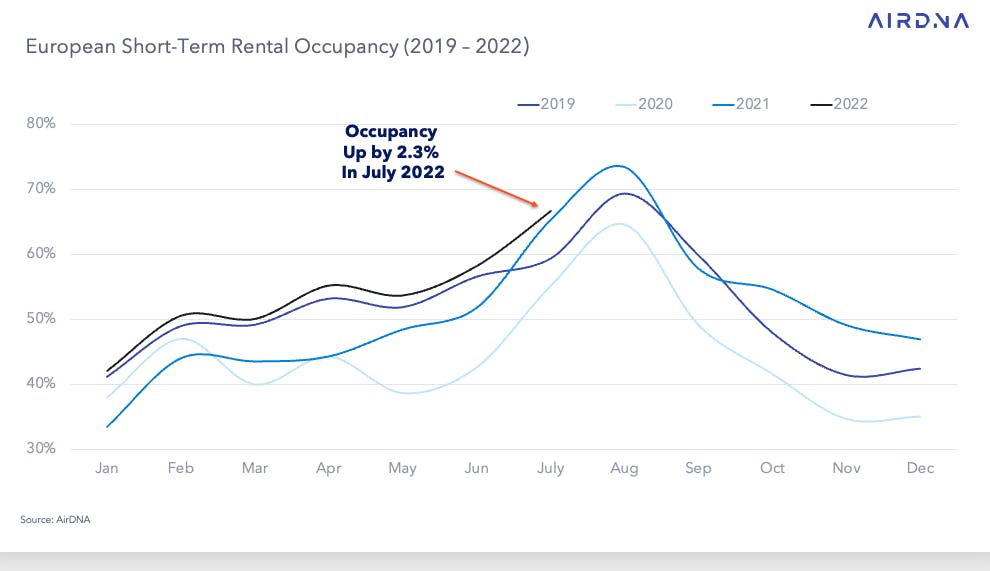 45 of the top-50 European markets saw higher occupancy levels than last July.
In Q2 2022, Hungary, Greece, and Croatia respectively saw 342.1%, 116.5%, and 80.4% more Airbnb reservations made by international travellers year over year, while reservations made by domestic travellers in the same comparison period had declined in each of these countries.
International Guests Driving Occupancy in Top-50 Markets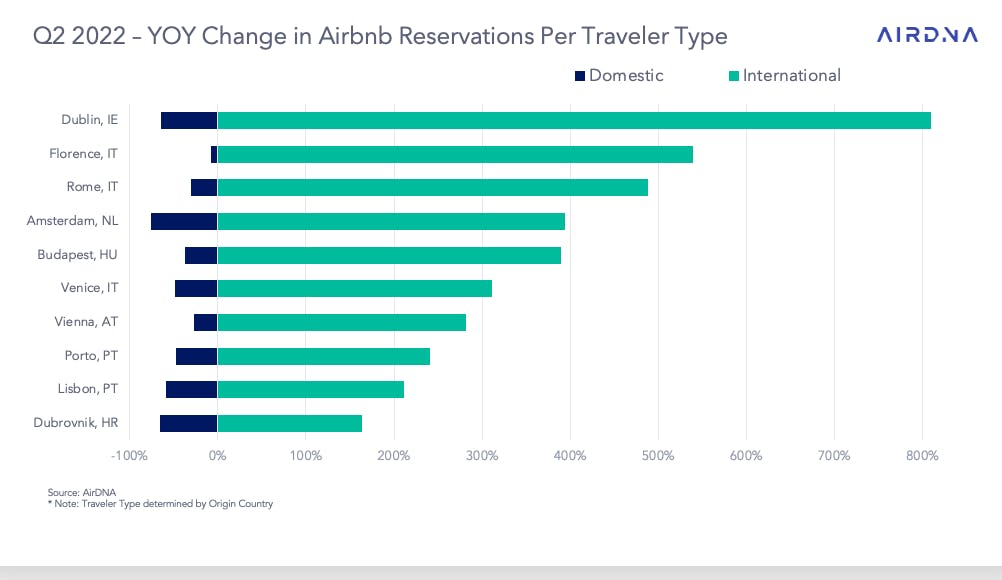 Edinburgh Fringe Festival Finds Strong Recovery YOY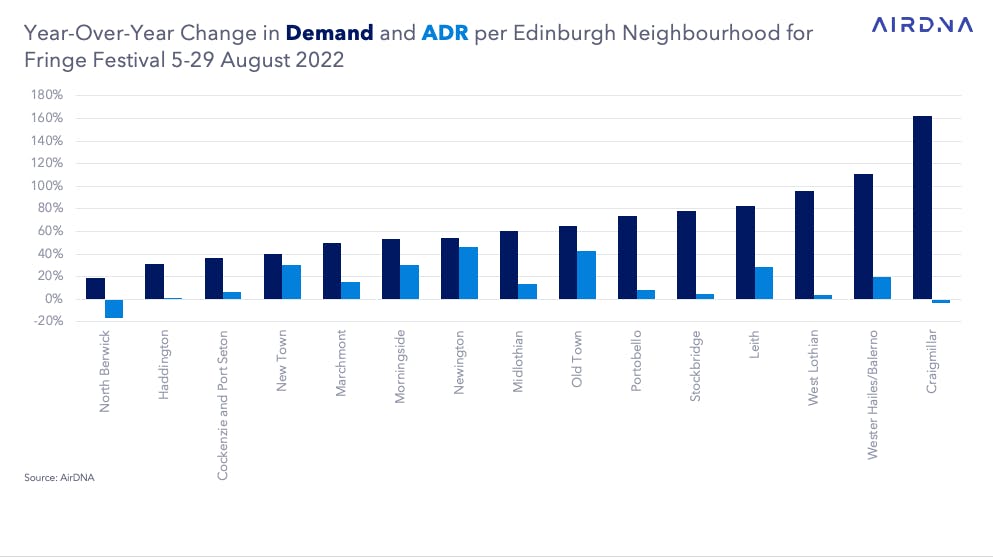 Is 2022 a good time to invest in a short-term rental?
Well, yes and no... find out more in our latest blog post
ARTICLE SUMMARY
Heatwaves and inflation haven't been able to put off travellers around Europe this summer as guests return to short-term rentals in their droves. In July, Europe reached 48.9 million nights stayed, 7.9% higher than July 2019, with record occupancy but still reduced supply.