Whether you're looking to purchase a holiday home or a rental property as a second home investment, this year is a great time to get into the game. Short-term rentals and holiday lets are booming in many destination markets, such as U.S. beach towns, rural areas of France and the UK, and other popular rural markets across Europe that have reopened to travelers. Here are some tips to help decide if now is your time to buy a second home. 
 
Second Home Calculator

Scaling an Airbnb business has been a hot topic lately. With the increase in remote work travel and Airbnb property management companies, the short-term rental industry is thriving. Thinking of getting started by turning your home into a second home or listing a private room on Airbnb? Enter your address into AirDNA's free calculator to see its earning potential and your market's popularity.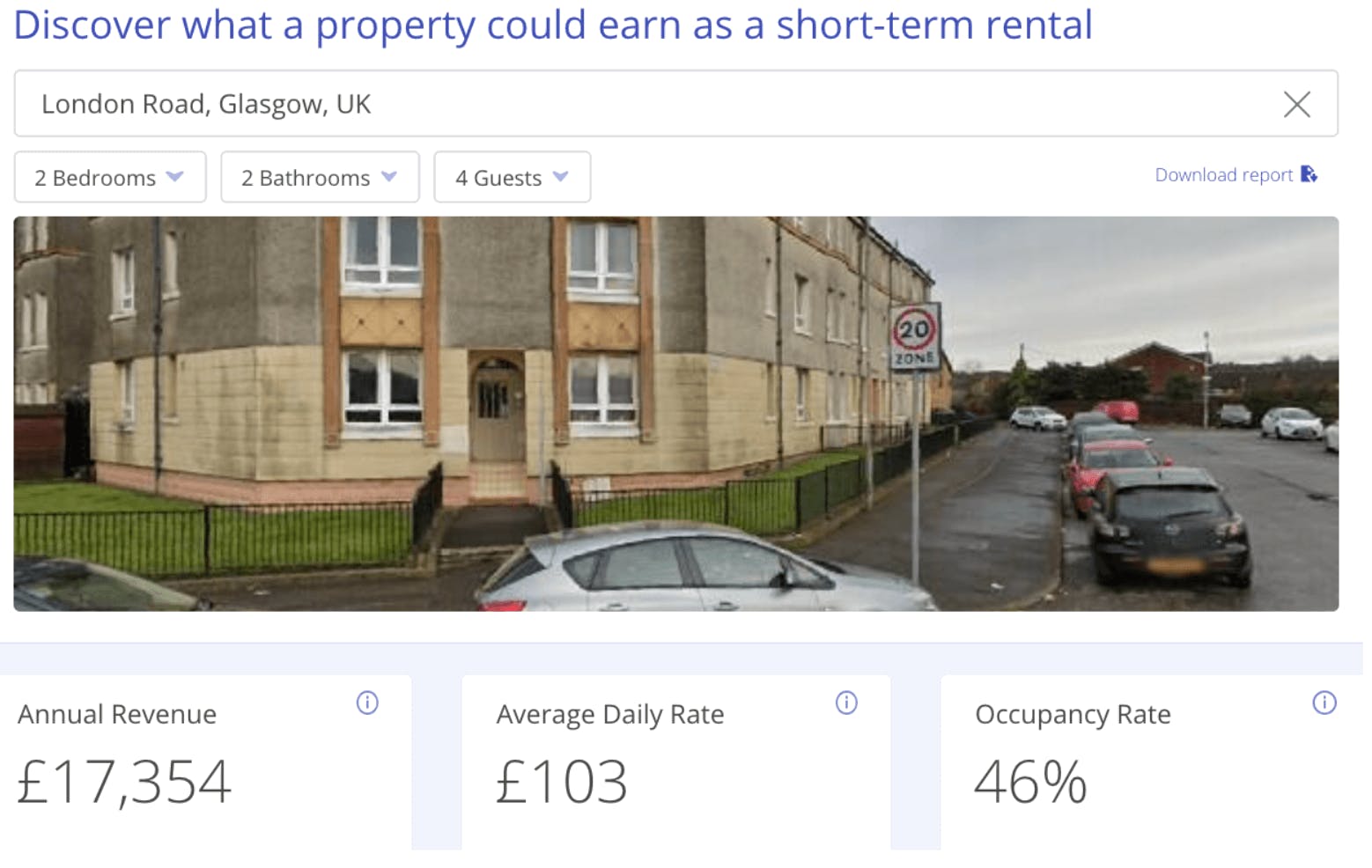 In addition to annual revenue projections, you can see income potential after expenses to compare with your second home mortgage. The financial calculator will take operating expenses from your earnings to make sure it's a smart investment. Here are some of the metrics taken into account:
Property management fees
Lodging tax
Cleaning fees 
Home purchase price
Net operating income
Types of Holiday Lets and Airbnb Rentals For Your Second Home

From treehouses to yurts and boathouses, unique stays are becoming more popular. Depending on the size of your property, you may find differences in demand for holiday lets since last year. Those scaling their Airbnb business have found leisure travelers prefer self-catering accommodations to hotels, specifically unique stays.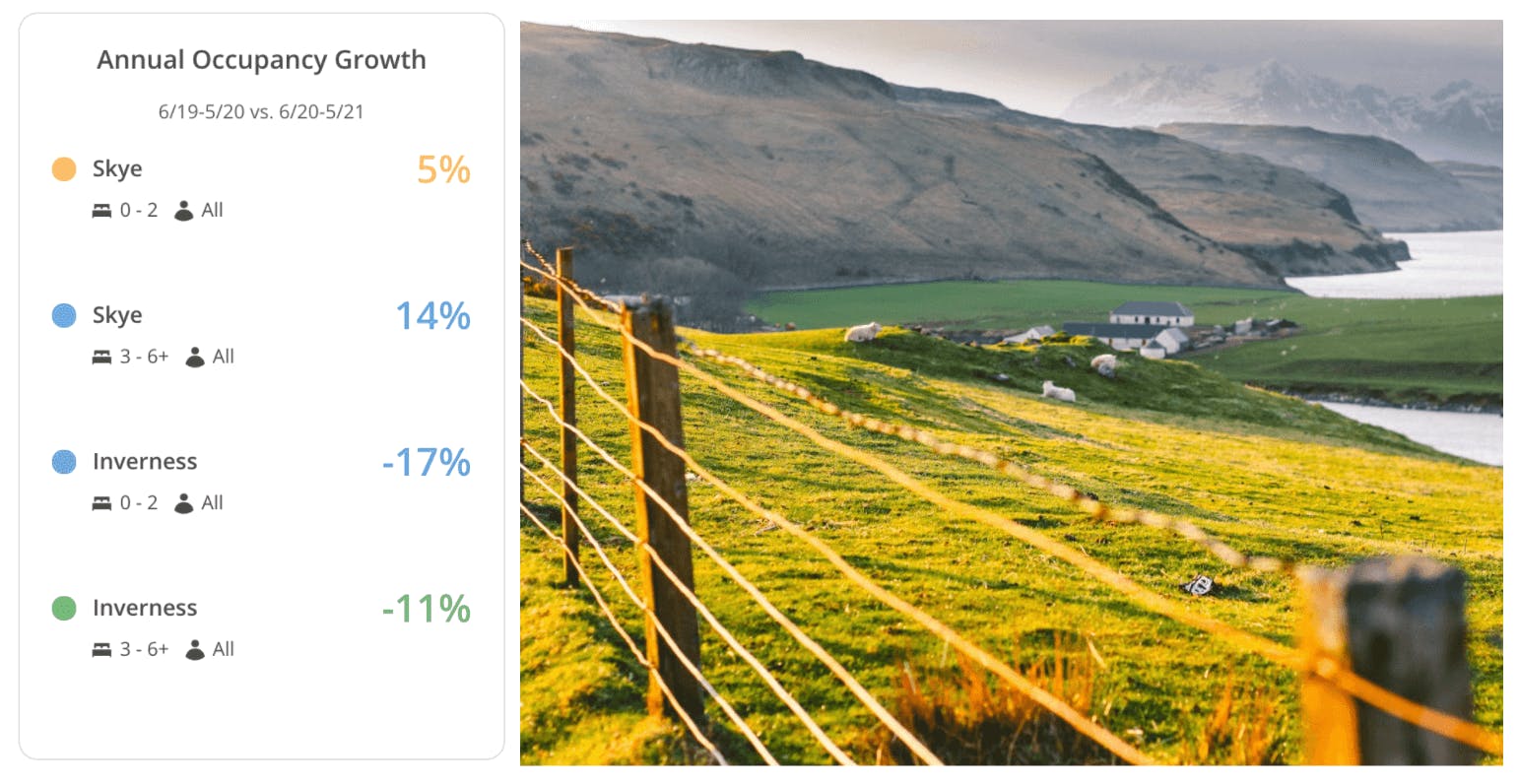 The Isle of Skye has grown 14% in occupancy for 3-6+ bedroom units since 2020. That is a very different story for similar properties in Inverness. As you compare holiday home data for potential investments, Market Comparison allows you to see monthly and annual changes in any postal code, city, or bedroom count in your area of choice. 

Holiday cottages and cabins are popular choices for travel accommodations. Those looking for extra outdoor space far from major cities are drawing domestic travelers across areas within Europe, The United Kingdom, The United States, Australia, etc. 

Where Should I Purchase a Holiday Home?

The data in MarketMinder explores city-, market-, postal code-, and property-level statistics. If you're looking for a town without many Airbnbs, you'll want to compare the growth of active listings in each location. For those looking to buy a second home to rent on Airbnb, you can dive into travel demand changes, as well as pricing strategies to appeal to all travelers. 

Sites like Zoopla, Right Move, and Real Estate make it easy to research new homes for sale to later compare with rental revenue and investment opportunities.
Demand for Holiday Lets in 2022
In AirDNA's April 2021 Market Review, we revealed that the U.S. was the only country with a positive month in short-term rental demand since 2019. Many destinations across Europe, The UK, and Mexico are still recovering. For example, Holiday rental statistics in the UK are down 39% in April 2021 compared to 2019. 
Our latest mid-year UK short-term rental report revealed Brits and international tourists alike will travel throughout Europe and nights booked on Airbnb will continue to rise in 2022.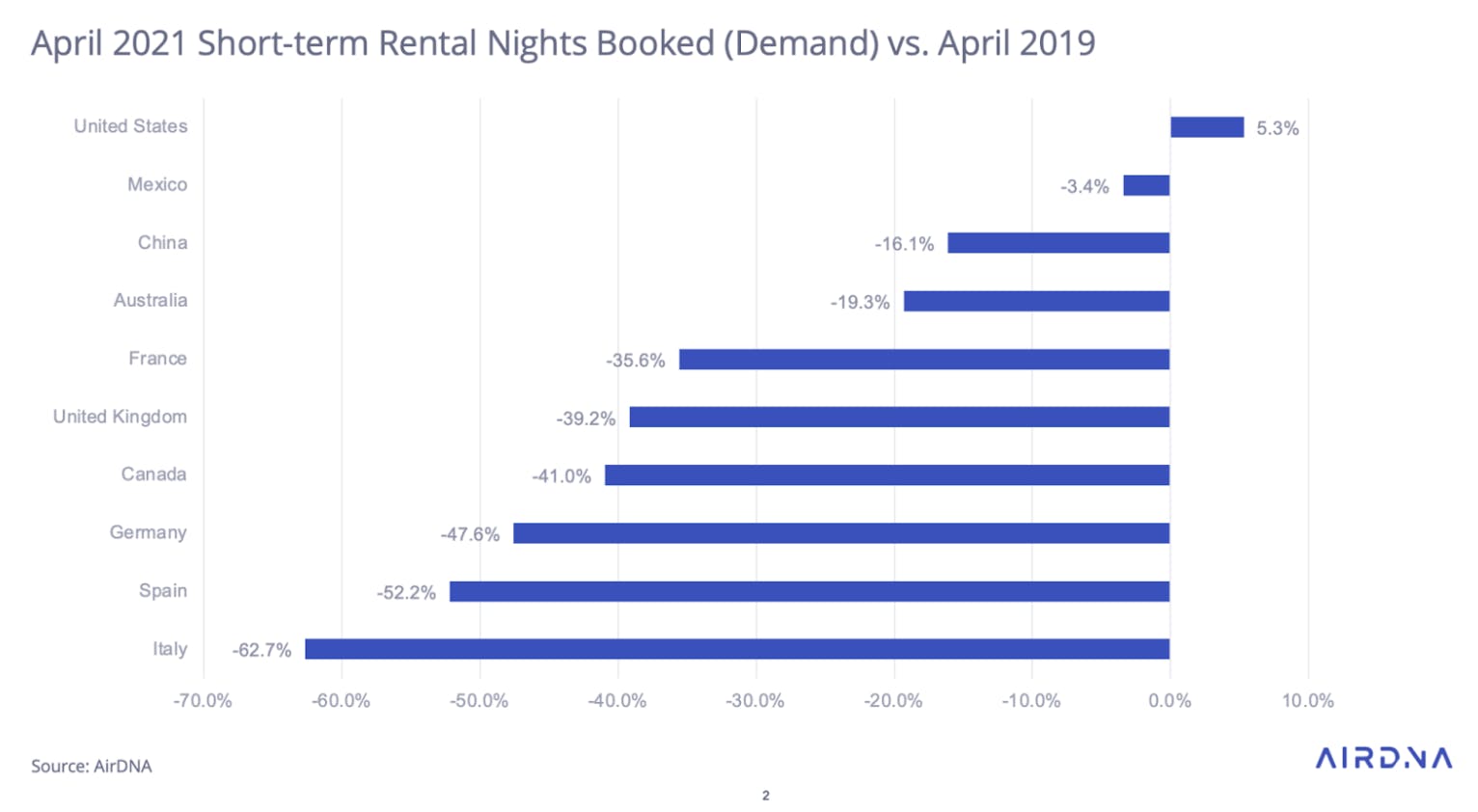 Data from IBISWorld explains Britons opted for staycations instead of holidays abroad in high-end holiday villages. Their outlook report for the UK holiday accommodation industry focuses on predominately domestic travel for the next five years. 
Stay on top of industry trends in your region with access to occupancy, revenue, nightly rate, pricing strategies, top holiday let markets, second home data, etc.
Ready to find the perfect property for your second home investment? Get the data you need to optimize your listing, revenue, and occupancy with MarketMinder. 
Get started with MarketMinder today.
With powerful, easy-to-use tools, MarketMinder helps hosts and investors succeed in the short-term rental market. Ready to jump in?
Try it for free