TTRA: Australia's Holiday Rental Industry Continues to Grow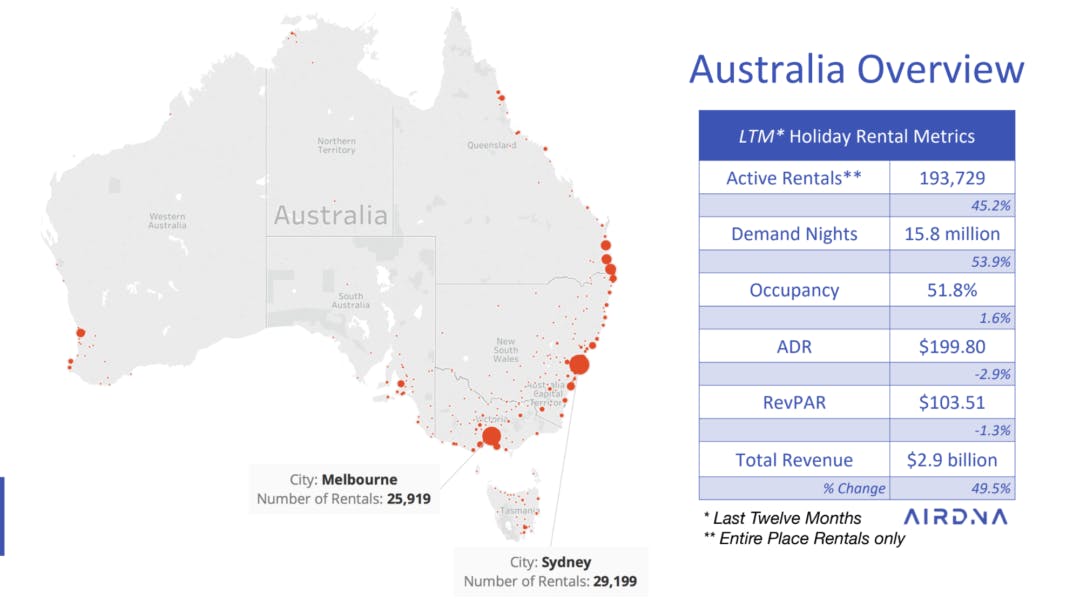 Report
TTRA: Australia's Holiday Rental Industry Continues to Grow
An Update on Australia's Holiday Rental Market
Earlier this year, we released an in-depth analysis of Australia's holiday rental industry. Since then, the country has seen a year-over-year increase in supply, demand, occupancy, and overall revenue generated from holiday rentals. However, perhaps driven by competition, Average Daily Rate (ADR) fell nearly 3%, resulting in a drop of 1.3% in RevPAR for Entire Place rentals.
AirDNA's Director of Business Development, Kellen Kruse, recently unpacked the state of Australia's Holiday Rental industry at TTRA's 2019 International Conference, held in Melbourne. Some highlights include:
Hotels account for <1% of Airbnb and HomeAway supply in Australia
Whitsunday had the highest average RevPAR than any other market
Download the report.