Cushman & Wakefield: Short-Term Rental Multifamily Report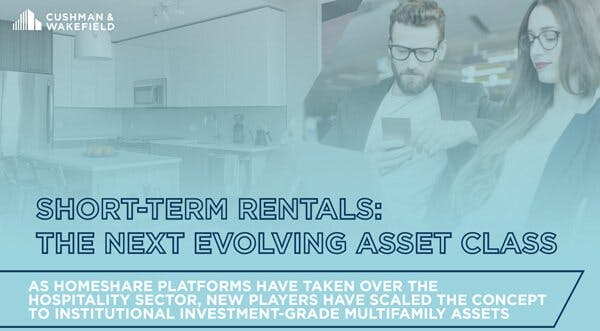 Report
Cushman & Wakefield: Short-Term Rental Multifamily Report
The next niche in multifamily – short-term rentals.
Multifamily has become an increasingly diversified sector – with niche asset classes such as student housing, senior housing, coliving and micro-units garnering major investor interest. Cushman & Wakefield cite AirDNA data as they provide a deep dive into the explosive growth of businesses like Sonder and Stay Alfred across the U.S.
Download the report.